Eyes of Carroll- Brandon "Cappy" Good
Hang on for a minute...we're trying to find some more stories you might like.
Age: "I am 16"
Favorite Color: "Blue, I just like the color and it's a good looking color"
Favorite Hobby: Brandon's favorite hobby is watching the Detroit Red Wings hockey games, something he does at least once a day.
Favorite Music: "Between rap and pop because it's just good sounding"
Personal Advice: "Live your life how you want to live it, don't let others tell you what to do"
About the Writer
Joe Hacker, Sports Editor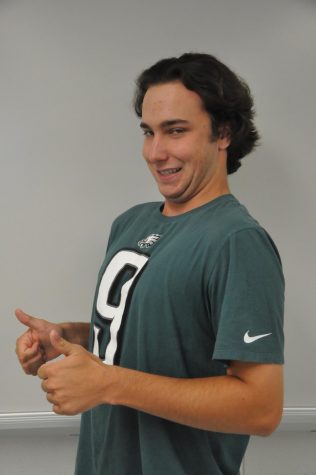 Joe Hacker in one of two returning members of The Charger Online staff. As Sports Editor last year, Joe wrote a piece called "Not Everyone Starts" which won a Superior Sports Story award from Ball State. In his personal life, Joe admires Super Bowl MVP Nick Foles for his work on and off the field as well as his determination to succeed after nearly falling out of the NFL. A big hockey fan, Joe is a die hard fan of the Tampa Bay Lightning and his sports goal is to one day cover the team for The Athletic. Joe is also a Captain for the Snider hockey club, which won a State Championship last season. Joe hopes to attend Ball State next fall and major in Journalism. As a longtime sports fan, Joe was immediately drawn into a life around sports. While a stellar athlete, Joe decided that he is better fit for a life in the press box than on the field. Joe's ambition to become a top level journalist pushed him to take a job with SummitCitySports.com starting this fall working on Carroll football and basketball broadcasts. However Joe has also always had an interest in politics and uncovering the truth, leading him to set a goal of being a contributor for InfoWars.com if Sports Writing doesn't work out.