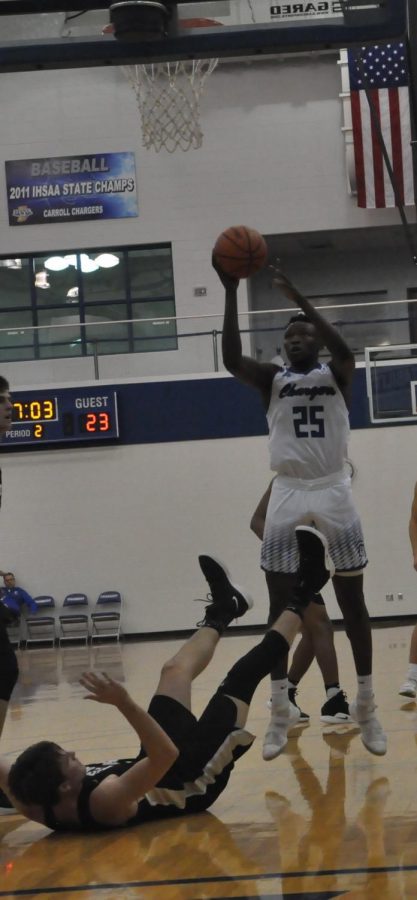 Two weeks into the SAC Boys season means the annual Holiday Tournament at Wayne is just around the corner.
However lots of uncertainty still remains after the opening weeks of conference play that saw upsets of Dwenger over Homestead on the road, Concordia defeating Carroll followed up in week two by Concordia defeating Dwenger and Homestead narrowly escaping Luers.
With some of the best basketball of the year in front of us, let's just get into the predictions.
First Round
#8 Concorida vs #9 Luers; Winner: Concordia; Advances to play #1 Snider
Both teams have played well to start this season but a key difference is that Concordia has wins to show for it, having defeated #2 Carroll and #6 Dwenger.
#7 Wayne vs #10 North Side; Winner: Wayne: Advances to play #2 Carroll
While the Generals are 0-2, Darius Alexeander gives them something North Side is missing, a star player.
Quarterfinals 
#4 Northrop vs #5 South Side: Winner: Northrop; Advances to #1 Seed Semifinal
This one is a rematch from a contest that took place last Friday in which the Bruins won 48-43. While JT Langston has been excellent for the Archers, Northrop just has too many weapons.
#3 Homestead vs #6 Bishop Dwenger; Winner: Homestead; Advances to #2 Semifinal
Another rematch is on tap with this one after Dwenger visited Homestead in Week One and came out with a 51-48 win. This time however I see the Spartans pulling out a win as they should be highly motivated to avenge that original loss.
#1 Snider vs #8 Concordia; Winner: Snider; Advances to Semifinal vs Northrop/South Side
Concordia has shown they can shut down star players such as Dan McKeeman and David Ejah, but even if they are able to do the same to Michael Eley and Dillon Duff, Snider has a lot more depth than the Chargers and should still be able to win this one but don't be surprised if this one gets interesting.
#2 Carroll vs #7 Wayne; Winner: Carroll; Advances to Semifinal vs Homestead/Dwenger
Our third rematch of the round is at the same venue as the original matchup was, and I don't expect much to change this time except for Ejah's stat line.
Semifinals
#1 Snider vs #4 Northrop; Winner: Snider; Advances to Championship 
This one, much like our other semifinal, should be an all out battle. But the combo of Duff and Eley will likely out shine that of Sydney Curry and Qualen Pettis.
#2 Carroll vs #3 Homestead; Winner: Carroll; Advances to Championship
The Chargers will need their depth pieces such as Preston Shearer and Richie Gross to have big games if they want to shut down the duo Zak Kreuger and Luke Goode who account for 60% of the Spartans 55 points per game.
Championship
#1 Snider vs #2 Carroll
The Chargers will need all they got from the Homestead game and more to take down the top seeded Panthers. The duo of Eley and Duff is nearly unstoppable, not to mention what the Panthers have down the lineup, and to combat that Ejah and McKeeman will both likely need their best efforts of the season. But given the ups and downs that have characterized this season for the Chargers, I don't see them being able to win three straight with two of those games being against high quality basketball teams.
Winner: Snider