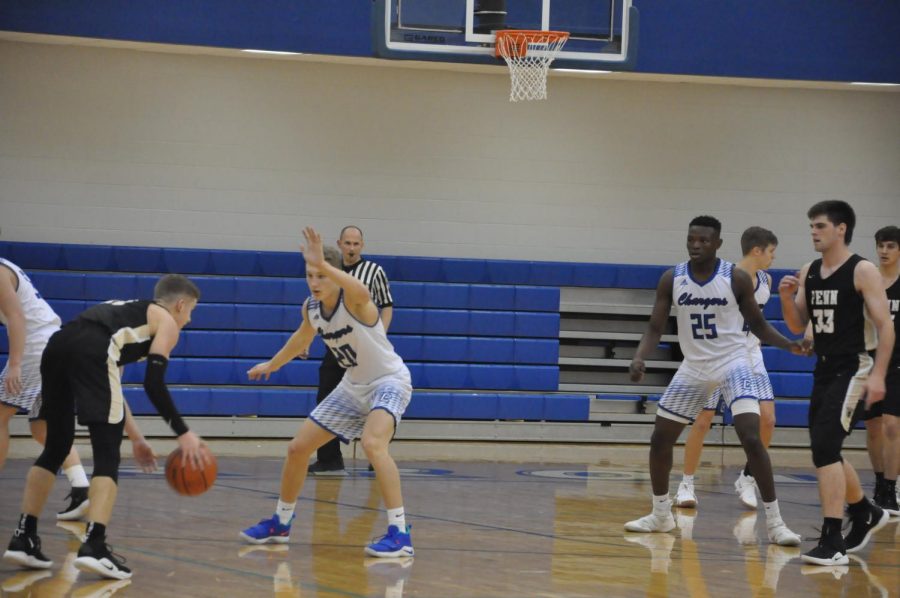 After losing three of their first four games, the boys basketball team knew they needed to step up their play.
Since losing three straight to Penn, East Noble, and Concordia, the Chargers have rallied to win nine of ten and currently sit tied for second place in the conference with a 4-1 record.
Behind the strong play of David Ejah and Dan McKeeman, the boys have turned their season around and are now back in the SAC title conversation after some up and down play early as Head Coach Marty Beasley put their supporting cast into place.
With plenty of games still on the schedule, Ejah has already put together one heck of a Senior highlight reel, which he added plenty to in last Friday's win over South Side where he threw down five (yes, five) dunks, one of which came off an alley-oop play.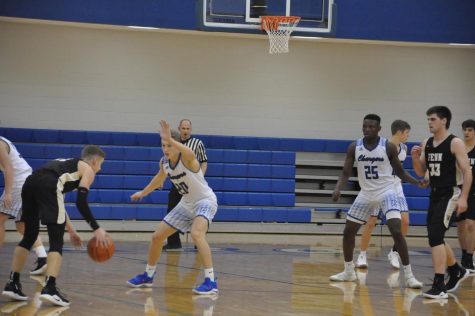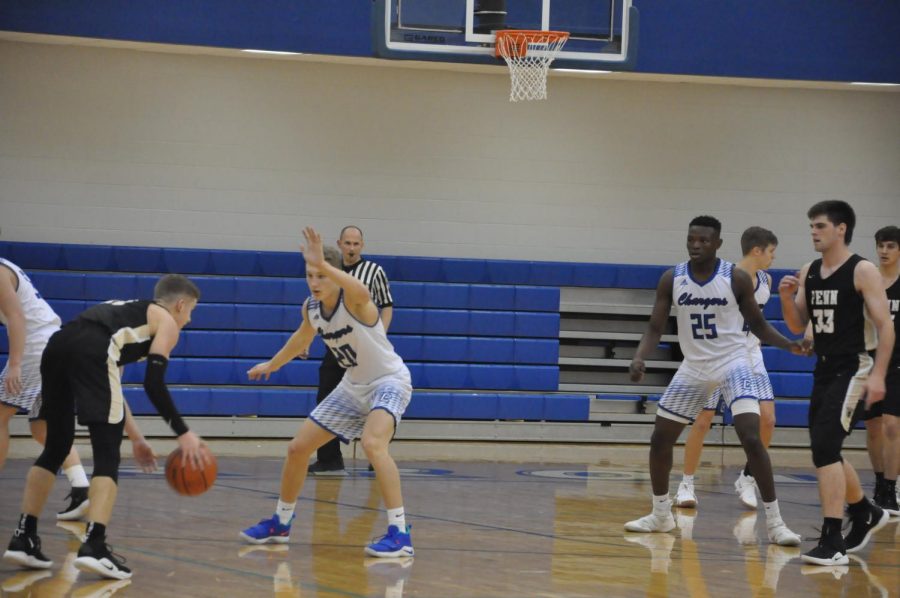 As the season is reaching its midpoint, that secondary group has become more clear and is constantly improving.
A key player to that group has been Richie Gross. The 6′ 1″ Junior has been a trustworthy player for Beasley, building upon his play last year by continuing to play within himself, not trying to do to much as he adjusts to an expanded role.
"(Gross) makes really good decisions with the basketball, he doesn't try to do things that he can't do," said Beasley "so he's pretty strong with (the ball)."
Ryan Preston has also been a pleasant surprise for the Chargers varsity roster. After starting out the year as a top player on JV and not even being listed on the varsity roster, which he still isn't, and has been a contributor off the bench, usually being one of the first off the bench along with fellow Sophomore Sam Stryker.
However Beasley hopes that there are more players down the depth chart that can come in and give the team meaningful minutes.
"Ryan stepped up, he had the chance, had the opportunity he made the most of it, and other guys got to do the same thing" said Beasley.
The skills of the duo were on full display last Friday as the Chargers steamrolled the Bishop Luers Knights, with Preston pouring in 14 points, including three of four from beyond the arch, and Stryker adding nine of his own as the two were the Chargers leading scorers beyond Ejah.
The Chargers recent play has been fairly dominant with six of the Chargers eight wins in this stretch being a double digit wins, including back to back blowouts of SAC opponents Bishop Dwenger and Bishop Luers by scores of 47-27 and 61-29 respectively.
However the schedule only gets more difficult from here as the boys still have conference matchups with the likes of Snider, Northrop, and 11-1 Homestead as they hit the home stretch of the season. On top of that the Chargers also face a difficult non-conference schedule as they will play 4A #2 Carmel and Huntington North.
But Beasley looks forward to this stretch as he believes it will be very telling of his team, recently telling Justin Kenny of The High School Coaches' Show, "I want that schedule to be tough, I want us to be playing our best basketball coming into February with a chance, and I think by having those good teams there you got to be ready to play every night ".