5 books all teens should checkout
April 29, 2019
Ever since the dreaded AR tests students were subject to in third grade, reading has evolved into nothing more than another assignment to cross off the checklist. Not to mention the complimentary literary analysis, worksheet, and Socratic seminar all due by the end of the week. But reading doesn't have to be an assignment, and not all stories are as bland as Huckleberry Finn.
In the past decade, the genre of Young Adult books has exploded, with stories representing characters of all backgrounds and diverse plotlines shining light on an array of today's societal issues. So dig out your library card and checkout these five contemporary books that every high school student is sure to enjoy.
The Hate U Give by Angie Thomas
This book follows sixteen-year-old Starr Carter as her life changes after witnessing the fatal shooting of her childhood friend Khalil at the hands of a police officer. As rumors about the incident begin circulating beyond just her inner-city community, she must find her voice and speak up for the countless voices silenced by police brutality.
Having earned its place on the New York Times bestsellers list for over 100 straight weeks, this book has taken the world by storm. From racism to grief to activism, it manages to cover an array of important topics while also depicting relatable characters in a fast-paced, captivating plot that will keep you flying through the pages. The book was recently adapted into a movie, and while no movie is ever quite as good as the book, the adaptation did not disappoint.
A Very Large Expanse of the Sea by Tahereh Mafi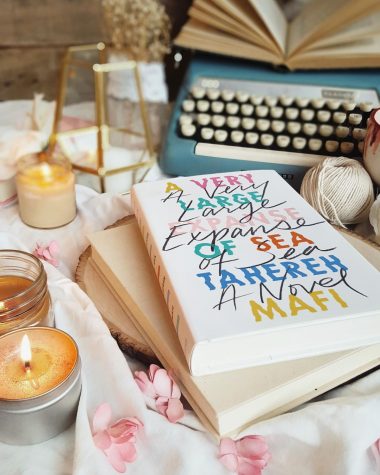 Sixteen-year-old Shirin just moved and has to restart at yet another school. Not only is she stereotyped as the new girl, but with 9/11 having happened just under a year ago she's also stereotyped as the Muslim girl. It never ceases to amaze her how cruel people can be simply because of her race, the hijab she wears daily, or the religion she practices. Because of the constant discrimination, she builds walls between people–never to trust others and never to get too attached. Until one person looks past the stereotypes and sees her for who she truly is.
No book has impacted me quite as much as this one. I've seen girls in the halls wearing hijabs and while I never thought twice about it, I never truly understood how courageous that simple act is. Mafi's writing characterizes Shirin as such a broken, yet strong character with believable motivations, thoughts, and actions. This book changes how you view religion, race, and the prejudice that even the halls of Carroll are plagued with.
All the Bright Places by Jennifer Niven
One day as Finch contemplates life atop the bell tower at school, a girl named Violet joins him. It's unclear who saves the other from jumping. When they end up partners for a school project they learn that they might have more in common than they originally thought, despite their differing societal labels. But as Violet begins to find hope through the grief of losing her sister, Finch sinks deeper into the tunnel of depression.
It's no surprise that this book was picked up by Netflix and soon to be the newest hit drama. The stunning storytelling paired with the raw characters creates a realistic story about mental illness and finding hope through tragedies like grief and suicide. If you loved The Fault in Our Stars or the newest adaptation Five Feet Apart, this one is sure to be a new favorite. I would recommend tissues. Lots and lots of tissues.
Illuminae by Amie Kaufman and Jay Kristoff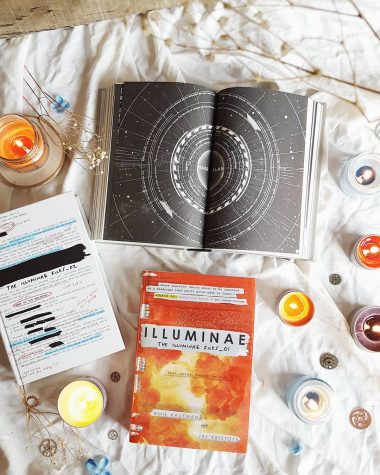 Set in the distant future, this book follows ex-lovers, Ezra and Kady, after their planet is invaded and they are sent off to survive in space. Life in space comes with its own set of problems when a deadly epidemic begins wiping out the population and the ship's Artificial Intelligence crosses into enemy-territory, threatening the people's very existence.
This book, while not packing the largest educational punch, is a must for any student looking for something unique to read. Although the beginning is somewhat slow, the near 600 pages fly by as it's told in emails, military files, IMs, interviews and more. The sarcastic writing style creates lovable characters and plot lines that blur the line between good and evil, leaving you to question who's the hero and who's the villain. Before finishing, I'd recommend having the next two books on hand.
This is Where it Ends by Marieke Nijkamp
Taking place in just 54 short minutes, this terrifying novel depicts the perspectives of four high school students as an assembly on the first day back to school quickly turns into the fatal arena for a school shooter. The bullies. The ex-girlfriend. The sister. All four students are connected to the terrorist in some way. Through both the students' eyes during the rampage and frequent flashbacks, the motivations of the shooter are examined and the impact of one person on the lives of others is explored.
Reading this book, you know it's only fiction. These characters aren't real. It didn't actually happen. But it has time and time again. We've all seen the news stories. We've done the ALICE drills. We know how often it happens. Through intense descriptions and thrilling plot lines, Nijkamp vividly depicts how truly horrifying a school shooting would be and how much impact we have on those around us.
Five recommendations barely scratches the surface of spellbinding books for teens. Whether you prefer fantasy or contemporary, romance or sci-fi, there are plenty of stories out there beyond what you're required to read for class. So consider finding your old library card and checking out a few new books. I guarantee you'll find something that keeps you turning pages far past your bedtime.