Hands-on learning enhances students comprehension
June 11, 2019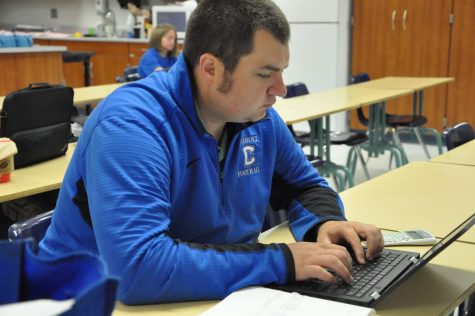 Everyone has heard one student stand up in the middle of a lesson to a teacher and have the guts to ask this one question, 'So, when will we actually apply this to, you know, anything in our future outside of school." But it's not just the know-it-alls who think this.
At some point every student questions why they are even learning the material they are given, question why advanced trig, or perhaps classes like physical education even matter.
"I graduated high school about, nine years ago or so, and me and my class did things because we thought it was important information so we listened, and I think nowadays that's not the case. As soon as a student sees no connection of using the topic they're learning to real life, they just deny or don't learn the information very well," said Advanced Animal Science teacher Mr. Olinske, who advises the Future Farmers of America.
When a student learns something after a teacher has given a lesson, it can either stick, or it goes in one ear and out the other. This happens because your brain seems to ignore any information your given that doesn't seem important to you.
"They see how everything they've learned in class matters and now, they have there interest into it," said Mrs. Raker, a FFA advisor and Agriculture and Food Science teacher.
The connection students make with each lesson really matters and many different methods exist to teach a student so the information sticks.
Hands-on learning or even doing an activity in the class is one of the fastest ways to learn something quickly and remember it. Even for English class, doing certain activities that correlate with the story they're reading, and it may seem like being in kindergarten again, but even playing a matching game with another person in the classroom for definitions of words, phrases, or terms can help with memorization.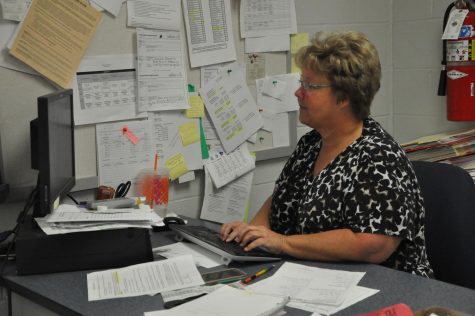 Working with hands is a vital an excellent way of learning and there are a few other reasons for that too. Learning something is one thing, but comprehending it is another, to understand it and really have a full picture in your head of the topic, shape, or idea being taught.
Books can be like movies when people feel and imagine every single word and really experience the book. Working with hands also develops comprehension skills.
"Working outside of school, like when I work on cars, and other things. There has been a definite help with my educational skills, especially with classes like geometry and other classes which require good imaginative comprehension skills, classes like even English," said Senior Chance Asher, who also works with electronics outside of school.
Some students work outside of school like yard work, maintenance on cars, electric. Some students even start their own lawn care business in the school. Or other students decide to join FFA where Mrs. Raker and Mr. Olinske are advisors of the organization in the school, where students go out and do community service as well as teach children about farm animals and what agriculture really means. Anyone can join and a student does not have to be a farmer to feel included when you're working with everyone productively.
But there are also people who put their physical energy by learning and playing sports, this is also something that develops comprehension. In every sport it is expected to pay attention to everything in the field all at the same time and process what a player needs to do.
All of these activities practice, maintain, and improve on your comprehension skills for all classes. For example, when you are doing woodwork, or building, anything, and working with all sorts of complex 3-D shapes, it can help the student with geometry when imagining those shapes and understanding the formulas and why they work.
Activities, hands-on education as well as outside of school or after school activities that work the brain. However there are students who work the opposite way.
Some students refuse to do any paperwork because they don't see it as important or necessary.
Common sense would say they're wrong, but why is it important? If the student has learned the topic, why is it necessary to do all of these projects, essays, homework, all of it.
The purpose is to make sure the student fully understands the topic, and to give it some practice and adapt your skills when given complex, or just unusual situations.
Hands-on education should be taken more seriously and used more often to show students the importance of what they're learning and to make it easier to understand. But, practicing by doing projects and homework never hurt anyone and is a great help.
No matter what you think or what you are good at everybody needs a good mix of hands on activity, and a good amount spent writing.
All sides of education are very important, and whether or not it is used once or never in an adults life. Students are at least prepared to do anything you wish to do.
See Mr. Olinske or Mrs. Raker to see about FFA and the opportunities it brings to do some fun work, or join a sport, or a club, do anything in high school that gets people moving after school, it's a great motivator, a teacher, and a great chance to interact with fellow students and learn with them.
"When a student relates something they are learning in school, to real life, it seems like a light bulb goes off, and they know it," said Mr. Olinske. "Instantly."