Ladies Tennis Finishes Season Undefeated
Team eyes matchup with Cathedral during state tournament
The 2018 Girls Tennis team puts its undefeated regular season behind them as sectionals begin tonight against Blackhawk Christian High School at 4:15 p.m.
"The ultimate goal is definitely state but we're playing some good teams on the way there," said Junior Alexis Harper. "We hope to do the best we can and go the farthest we are able."
This season, the girls tennis held a strong record throughout the 2018 season, going undefeated with a record of 18-0. Tonight, May 16, is the girl's sectionals, where Carroll is hoping to continue their winning streak.
"To prepare for tennis season, most girls take lessons, whether they are with a group and/or a private instructor, and tournament experience is crucial as well," said Junior Lauren Van Wyngarden. "Our team's top girls will play anywhere from ten to twenty tournaments during the off-season, which is the best way to prepare for what one will experience during the season."
All of this training takes time and effort, which shows in the team's personality and through their games. Because of all the time that the girls spend together, they have been able to form a close bond with others on the team.
"The dynamic of the team is so much fun. I've been playing tennis with these girls for so long and I love being their teammate," said Sophomore Katelyn Van Wyngarden. "We are super close. We can joke around with each other or cheer one another up instantly."
Though the girls have a strong team this year, they aren't putting their guard down until they get to the state championship. The girls have to keep a strong front in order to reach their goals and get their third sectional championship in a row, and get to state for the third year in a row. The girls are hoping they can get a state title this year.
"We have a really strong sectional team that will, no doubt, make it to semi-state," said Junior Jessica Jefferies. "State may be a challenge because we play the no. 2 ranked in semi-state."
The girls, who are now ranked number four in the state, are on a collision course with Indianapolis Cathedral, who is ranked second in the state. 
"It should be a good match but they have some super great players," said Katelyn. "But you never know what can happen."
The team is lead by Senior Sydney Jackson, who has been the captain for three years now. She says communication and working hard is the key to stay focused.
"I also make sure everything is going smoothly between the girls on the team and make sure we are all in it as a team, not individually," said Jackson. "I hope we can make it to State again this year, but we will definitely meet tough competition in Semi-State against Cathedral."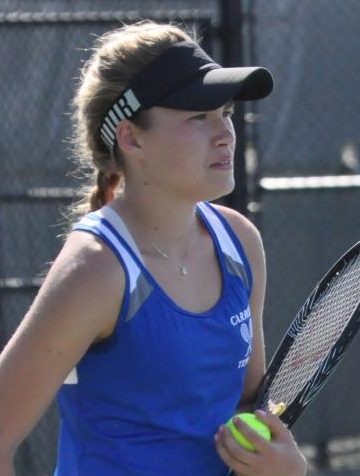 About the Writer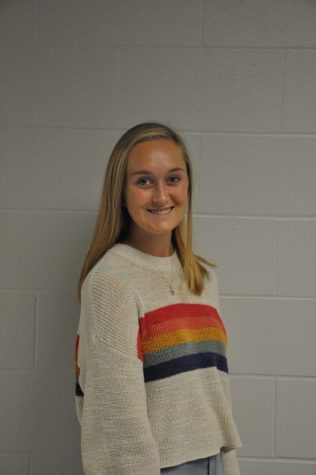 Hannah Harper, Editor Emeritus


Junior Hannah Harper is now in her second year of newspaper, after having taken journalism her freshman year. As this is her first year as Editor,...