Carroll Football 2018 End of Season Awards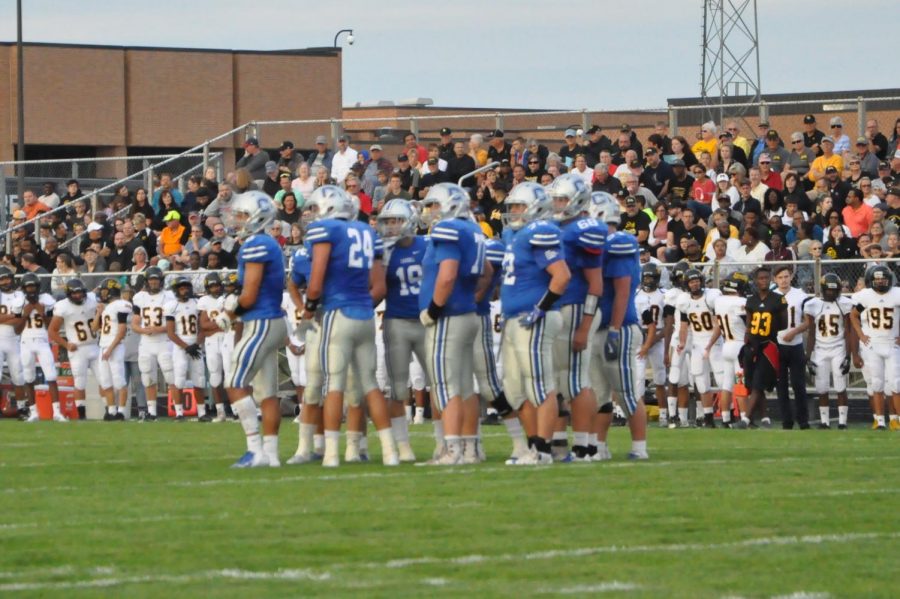 The Chargers season has been past for a few weeks at this point but there is still just a little unfinished business to take care of… the end of season awards. Given that these awards are restricted to just one team, you'll see plenty of repetition in names here but nonetheless, this should be a fun way to wrap up the season as we say goodbye to a solid class of Seniors the offered some flashy plays this season. Without any more introduction, lets just get in to it.
Team MVP: Camdyn Childers, Wide Receiver, Senior
Those that voted in the Carroll Football team's Instagram poll chose Childers as the teams MVP and I have to agree on this one. Childers was electric for the Chargers and it was rare that a ball slipped through his hands this season. After losing their two top receivers last season in the Becker twins, Childers return to Carroll offered another top tier target for the offense. Childers lived up to they hype and then some, hauling in 62 passes, more than Justin Becker last season, for 985 yards which put him at just under 100 yards per game. Childers also scored 11 touchdowns, more than the Chargers other two starting Wide Receivers combined. Childers scored a touchdown in all but three of the Chargers games but had 99 receiving yards in one of those games and he also scored four touchdowns against North Side in Week Three.
Honorable Mention: Terrell Griffin, Gaven Vogt
Biggest Offensive Impact: Camdyn Childers
Is there anything more that needs to be said about Childers. I think not. But just for the fun of it I'll mention that Childers' longest reception this year was of 69 yards, the longest on the team this season. Unfortunately, there can only be one winner. Rhett Saylor's running and Gaven Vogts' leadership put them in the conversation also.
Honorable Mention: Gaven Vogt, Rhett Saylor
Biggest Defensive Impact: Lincoln Lantz, Defensive Back, Junior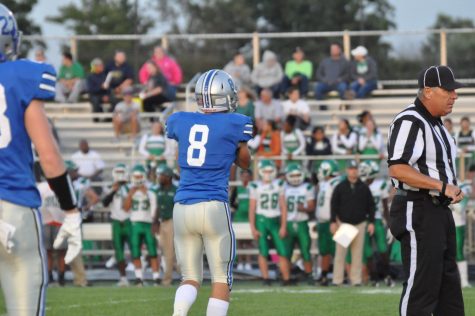 While this one was close with Terrell Griffin, the sheer amount of turnovers Lincoln Lantz created couldn't be ignored. Anytime there was a turnover on defense, Lantz was there, always in the right spot at the right time. Lantz recorded four interceptions this season, the same number as Blake Eley caught last season, and caught three of those in the Chargers Week Three drubbing of North Side. A game in which Lantz also was involved in one of the weirdest plays I have ever seen in a football game. In the second half the Legends blocked a Carroll field goal and as the Legends ran the ball back and looked as if they might score, Lantz came out of nowhere to strip the North Side player of the ball and get possession back for the Chargers. To add to his stats this season, Lantz also recovered two fumbles this season and following his breakout game against North Side, Lantz racked up 14 tackles against Northrop the next week. Despite Lantz's late season injury his season was huge for the Chargers in a season where the defense was ravaged with injuries and as a leader on the defense next year, Lantz will be an even bigger threat for opposing teams.
Honorable Mention: Terrell Griffin, Max Green/Hunter Mertz
Most Underrated: Boden Hite, Wide Receiver, Sophomore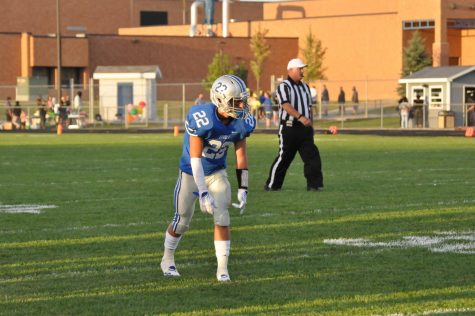 Hite flew under the radar this year and the primary factor for that was that he just didn't play a lot. However I suspect that won't last much longer, with many of the receivers on this years team being Seniors, playing time will open up for the current Sophomore. This season with limited playing time Hite was still able to average 15.3 yards per game in the five games he made catches in this season and in the game against Northrop when just about everything went the wrong way for the Chargers, Hite's performance where he hauled in five catches for 58 yards was one of the few bright spots.
Honorable Mention: Trevor Horton
Mr. Charger: Terrell Griffin, Defensive End, Senior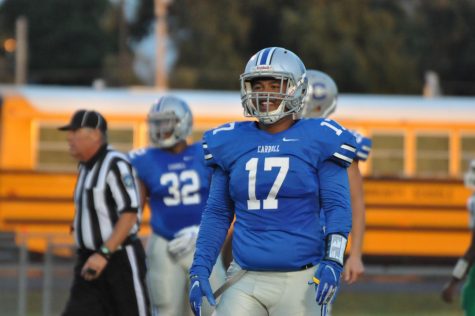 This award is basically just to recognize the hype man of the team as well as someone who can be a face for the team and offer a great story, and Griffin really nailed this one. With his play on the field and celebrations that came with it, along with the bond he shares with so many on the team it's clear that he exemplifies what it means to be a Carroll Charger. And if you need any evidence on how much he means to this team, just look to the game against Concordia where the team ran a play to get Griffin a touchdown and to see the reaction from the bench and those in the stands makes it clear that Griffin is loved by many of the Charger faithful.
Honorable Mention: Gaven Vogt, Camdyn Childers
The Up and Comer: Hunter Mertz, Safety, Sophomore
After losing much of the season to a neck injury, Mertz gets this award for if he would have played every game this year he would likely be mentioned high up on this page. But here we are and this award is another one that isn't really close. Just a Sophomore, Mertz was second on the team in tackles by just one to Lantz, and that is with the injuries that both players had this season. Mertz averaged 4.6 tackles per game in just six games, highlighted by his 13 tackles in the Sectional game against Snider. However Mertz has also shown that he could be an option on the offensive side of the ball as well. In the Week Two game against Snider Mertz picked up 19 yards on four carries and another five yards on two carries in the Week One tilt with Luers.
Honorable Mention: Lincoln Lantz, Boden Hite, Evan Harris
Best Game: Carroll 38 – 14 Snider, Week Two
Is there anything that really needs to be said for this? The Chargers two other wins were blowouts and even if they weren't, we beat Snider, there really wasn't a choice here.
Honorable Mention: Luers 21 – 20 Carroll, Week One
About the Writer
Joe Hacker, Sports Editor




Joe Hacker in one of two returning members of The Charger Online staff. As Sports Editor last year, Joe wrote a piece called "Not Everyone...