Ball rolling on new sports complex
In February of 2017, the NACS Board of School Trustees were presented with preliminary plans for a new Carroll sports complex, but these plans were temporarily set aside as the Board considered building a new elementary school.
The plans were updated and brought back to the forefront earlier this year in May and now, according to Principal Brandon Bitting, project planning for the new sports complex is underway.
Principal Bitting says the biggest upgrades coming to the new sports complex will be, "… [improving] not only the track/football complex area, it also is hopefully going to help with traffic flow."
He said the current football facilities "land-locks" the building and forces the traffic flow to go in a "very minimal way."
"The hope is by relocating that [track/football area] complex, it's going to give us more parking, and it's going to give us the ability to direct traffic out different ways," said Bitting.
The field will also be moving Bitting said. This, of course, means the construction of new bleachers and outdoor facilities like concessions and restrooms.
Bitting also emphasized that there will be two new marching band practice areas: one with a grass surface and one with a hard surface in case of bad weather.
Another problem the new stadium will solve is the lack of seats for varsity football on Friday nights.
"[The current field]… is not sufficient given the growth of Carroll since 1969. The restrooms can't keep up on game night and there isn't enough seating. It is very difficult for handicapped patrons to enjoy their experience here. The ticketing and concessions are inadequate. People flow is difficult. Etc. etc.," Athletic Director Mr. Dan Ginder said.
Principal Bitting's opinion was a bit more focused on one facet of the stadium.
"Our bleacher facility structures don't meet the capacity of what we have coming to games," Bitting said. "So our student section is full and our bleachers themselves are full."
He also was, once again, adamant about modernizing and expanding the concession and restroom areas.
Mr. Ginder summed up how he was feeling about the project, and surely most people are feeling the same. "I'm excited about everything. The construction and planning process is all new to me and we have a lot of details to work out with the architects. We have a pretty solid vision of what we want and in the end it will certainly be a facility we are proud of."
Bitting also mentioned how there will be a "trickle effect" of benefits to everyone using the track and field. The marching band's new practice areas will undoubtedly assist them in their performance because they won't have to worry about the weather as much, and the new playing field and track will help with any sport that uses it. Additionally, spectators will benefit from the new facilities like bleachers, concessions, and restrooms.
In terms of new features being added to the complex, Ginder said there will be a dedicated spot for the Game-Day store, as well as locker rooms to service the boys and girls soccer teams, the boys and girls cross country teams and the football teams on game nights.
The project's timeline is still in the development phase, but Ginder and Bitting hope that the new complex will be ready by the fall of 2021.
About the Writer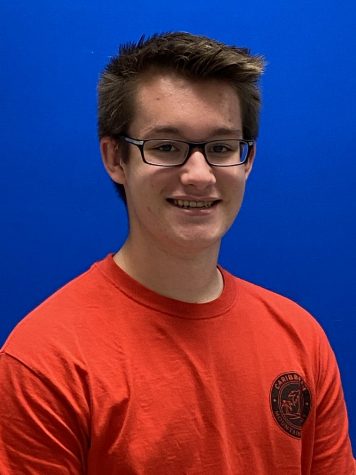 Blake Mast, Sports Editor
Blake Mast is a senior at Carroll High School, who is going into his third year of newspaper. He lives with his mom and his dad, and his younger brother....