Transfer students seek return to normalcy
You bite your nails, leg bouncing up and down to see if you will make it in. It's not to get into a sports team, or even a club. It's to get into the school you have been going to all of your life.
This is the reality of summer for transfer students.
It may seem as though there are no troubles when it comes to getting into school, but every summer, there is that chance that a student won't make it into the school they want. This was the situation for Grace Lane in the summer before seventh grade.
"In seventh grade, I almost didn't make it in because I was one of the last people, but they snuck me in," said Grace.
Even though Grace is in the correct school now, the three years being a transfer student at Maple Creek were quite stress-filled.
"I would've gone to Carroll Middle. I'm right on the line of the Churubusco-Allen county area," Grace said.
But why didn't she just go to Carroll Middle? It would have been easier and a lot less stress-inducing, but Grace had life-long friends at Maple Creek. Ditching them wasn't an option.
While Grace's story may seem minor, there are transfer students and parents who experience worse.
Huntertown first-grade teacher Mrs. Tonya Resac had one of those experiences.
While her daughter was in elementary school, the family did not live in the NACS district. Mrs. Resac's daughter would have had to go to Fort Wayne Community Schools, but she was teaching at the time, and FWCS schedule did not work with her's.
"I wanted her to attend NACS and be on the same schedule as I was [as] a NACS teacher," said Mrs. Resac.
At the time, the only elementary school that the transfer students could go to was Arcola Elementary. This made it difficult for her to get her daughter to and from school.
"I did not teach there so I had to make arrangements and find a sitter to take her in the morning and have a bus pick her up that was in the Arcola school lines," said Mrs. Resac. "That [childcare] was an extra cost and she attended after school Y-Care. I would then pick her up from Y-Care."
With textbook rentals and after school childcare combined, the two costs can get expensive.
"It cost well over $2,500 a year [for babysitting and textbook rentals]," said Mrs. Resac.
To anyone, the scheduling would only add additional stress to an already stressful week. This happened year after year until her daughter reached middle school and they moved into the NACS district.
Once they moved, school was similar to any other students' experience, but for her daughter's elementary years, securing her position in the desired school came at expensive costs and additional stressors.
Whether it be for a few years or many–money-draining or not–transfer students struggle through what seems simple for others: securing their enrollment in their desired school.
About the Contributor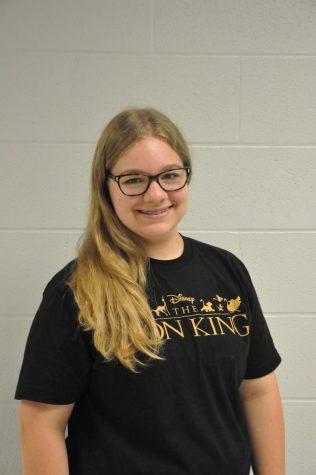 Ashlyn Rinehart, Staff Reporter
Being a student of 11 years, Ashlyn has experienced many things. From art class to math class, reading and writing have always been her favorite subjects....