School parking fee slightly higher than rest of area
The luxury of being able to drive to school is something most students look forward to. But driving to school comes at a price–in the form of a $30 parking fee.
Like most schools, each student who drives to school is required to purchase a parking pass.
"Parking passes are $30 for the school year and it goes down to $15 at the second semester," said Principal Brandon Bitting. "The $30 dollar fee to my knowledge has been in place for over 10 years, so it was pre-set before me, so I don't know if it has changed since the time it has started."
Many students here agree that the school parking fee is not a problem. One of these students is Senior Jacob Newlin.
"Schools should charge for school parking because it regulates how many people park at Carroll," said Jacob. "It should cost less and the money should pay for parking lot maintenance."
Taking care of a parking lot is expensive, and the money raised from parking passes most likely helps pay for the care the parking lot requires.
"Basically the funds from the parking passes go to a central office," said Mr. Bitting. "The fund is used for maintenance and facility securities."
Recent graduate Mikayla Baughman believes the school parking costs are acceptable.
"Everyone is capable of riding the bus. It's more expensive for the school to clean the parking lot than to bus students around," said Mikayla. 
She also brought up the environmental concerns that come with many students choosing to drive to school.
"Buses hold more students than a car making it a more environmentally friendly option," said Mikayla. 
Beyond the school, there are a wide range of prices on student parking passes at surrounding high schools. 
Leo High School, for example, has their price set at $1 according to the high school's student handbook.
At Homestead High School, students pay $35 to park and at Snider High School, students are charged $10 for the whole year.
Though some might wish that their high school only charged $1 for parking, there is still some hope for students to cling to: a possibility of senior parking spots in the future.
"There's a lot of logistical questions behind that that I don't know the answers to be able to say," said Mr. Bitting. "It's intriguing, I know schools that do, and it's a fun way of celebrating seniors."
The cost of parking at Carroll High School will not go up in the immediate future.
Whether students choose to ride the bus or drive to school, they can rest easy knowing the parking passes here don't cost nearly as much as a handful of surrounding schools. 
About the Contributor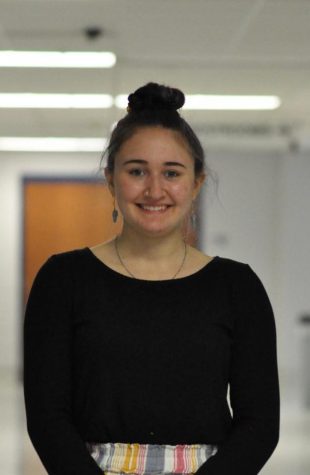 Gracie Rose, Co-Editor-in-Chief
Gracie Rose is a senior who has been attending NACS schools since kindergarten. At 17, this is her third year working on The Charger Online and her second...