Intro to Athletic Training provides insight on medical careers
A seemingly endless amount of classes offered at school means there are many to choose from. One in particular is Introduction to Athletic Training taught by Mr. Steve Lubbehusen.
This class has been offered for 12 years. In Intro to AT, students learn about injuries and what protocols go along with those injuries. They also learn the roles of ATs and what is necessary to become an AT.
For this class, students not only stay inside the classroom but also get to visit the AT room located in the field house and go on field trips to different colleges in Indiana. 
Most recently, the class has taken a trip to Ball State to meet coaches, ATs and see their facilities. These trips offer insight to students exploring the possibility of AT occupations in their futures. 
Mr. Lubbehusen is engaging and strives to show students the big picture of the medical field, instead of solely Athletic Training. He loves working with students who are interested in medicine and sports. 
"I wanted to be an Athletic Trainer because I wanted to be around sports and athletes at games and practices," said Mr. Lubbehusen. 
AT is more than just learning to tape an ankle; it's about learning what it takes to take on the job. An Athletic Trainer has many responsibilities such as being able to communicate, good ethics and remaining calm in situations. 
For students interested in pursuing a medical career, the class should stay on their radar as possible first hand-experience. 10 students who previously took the class have since successfully pursued positions as Athletic Trainers.
One of those students is Jordan Redding, a current Athletic Trainer at Carroll and OPS. She is an Atheltic Trainer available to students during games, as well as a possible shadow opportunity for students interested in the career. 
While the class focuses specifically on Athletic Training, there have been many students who take it and go on to become Nurses, Physical Therapists, Nutritionists, etc. It is more of a gateway for the possibilities of the medical field. 
As a requirement in the class, students need to get a total of 50 hours of going to games and practices. Mr. Lubbehusen helps students with this requirement because he understands a student's busy schedule, especially having kids of his own and is flexible with students working towards their hours. 
Going to watch games and attending practices is not only fun, but also offers first-hand experience on what happens behind the scenes and what the process is when an injury occurs.
Although the class size is only 16 students, numbers are sure to rise in the coming years because of the number of students interested in careers in the medical field. 
About the Writer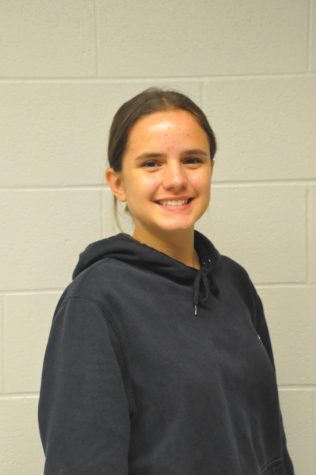 Casey Berndt, Staff Reporter
Casey Berndt is a senior at Carroll. It is her first year on the newspaper staff. She decided to join newspaper due to her interest in the news and current...