Savery Vegan Grill serves up tasty meals
Bitter leafy green vegetables and watery milk from almonds. 
Gross.
Veganism, you've all heard about it and may have some idea of what it is. Veganism is not consuming or using any animal products and animal-tested products.
In Fort Wayne there turns out to be a fairly big group of vegans on a community Facebook page, with over 1800+  vegans on the page. While Fort Wayne has 264,488 citizens that makes the vegan population seem small, they're still in Fort Wayne.
What restaurant is here to aid to them?
Savery Vegan Grill.
They are located at 1122 Taylor Street. 
Walking into the restaurant you see a clean and happy environment with an easy menu to look at.
Main courses you can choose from are burgers, wings, chicken tenders, grilled cheese and different kinds of fries and tots.
Within 2 minutes of walking in you are getting your order taken.
I chose the Buffalo Ranch Sandwich, french fries, and a pop.
For your drink you are handed a cup just like you would at a fast food restaurant.
The cups and lids were both recyclable and the straws were biodegradable and paper.
We sat down and our food came out to us within seven minutes.
The sandwich and fries looked amazing.
The first bite into the sandwich, and it was incredible.
If you were asked to try this blind folded without knowing it was a vegan restaurant you would think it was actual chicken.
The buffalo sauce covering the sandwich was a perfect balance between spicy and sweet. Not to mention the fluffy buttery bun it was between. The fries were warm and soft and melted in your mouth. Once I was done eating it, I was full until dinner that night and I was satisfied with that.
Most restaurants I go to cause me to be hungry within a few hours, but not this time.
The prices are reasonable considering that the food in all natural and made from plants, which can cause some vegan foods to be a little on the pricey side.
High School students, especially those who are vegan should give them a try, it's definitely a change from your everyday McDonald's or Taco Bell.
Vegan or not you'll enjoy the food either way.
They definitely deserve a 5/5.
About the Writer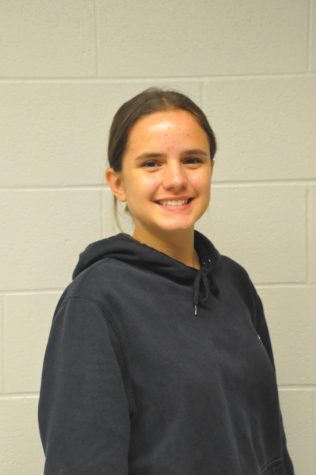 Casey Berndt, Staff Reporter
Casey Berndt is a senior at Carroll. It is her first year on the newspaper staff. She decided to join newspaper due to her interest in the news and current...