Relationships strengthened as Champion's Together flag football ends
"Champions Together is an athletic-based program and family of unconditional love and acceptance for all people."
That's how Senior Grant Badgley described Champions Together in one sentence.
Most people know Champions Together is a high school program that partners special-education students with volunteers who help them compete against other schools with sports.
But not many people know the specifics, such as how the program works and the connections made through it.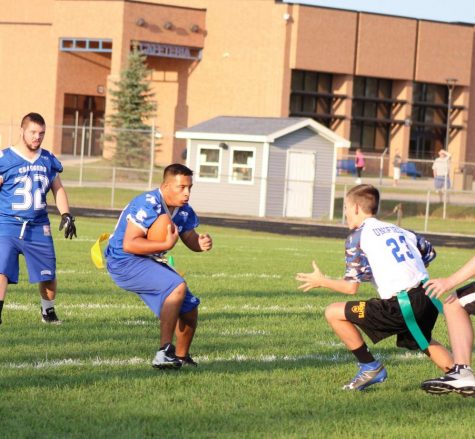 The technical aspect of Champions Together is fairly simple: a special-ed student is paired with a volunteer and, for the rest of the day, they are "buddies." The volunteer student helps the special-ed student throughout the entire game or throughout all the events, but for the most part, takes a step back and cheers on their "buddy" without really getting involved.
Logistically, it's quite simple, but the emotional aspect of Champions Together is much more complex.
While cheering on the special-ed student, the volunteer gets to see them grow immensely. Whether it is from the start of the season, or the start of a game or event, the volunteer gets the opportunity to see improvement. It really brightens the day of both the special-education student and the volunteer.
"I personally find the best part of Champions Together to be the sheer community that unites special education and general education students in a meaningful way," said Badgley. "The sports, victories, practices, bus-rides, high-fives, jokes and laughs are all great, yet the family and equality it creates is incomparably amazing."
Badgley also had a great example of one of his special-ed student to general student connections.
"One of my favorite memories…comes from the State Track Meet last year. I was put in charge of supervising one of the athletes, Brent, and he was my close buddy for the whole day. At first, I figured it was going to be a pain tracking him down, yet I couldn't be more wrong. He was incredibly well behaved, simply being 'my dude!' throughout the whole day. Bringing him napkins for his persistent snot was oddly rewarding, and hyping him up for his upcoming events was quite fun. After hours of waiting, seeing him go all out for his events was something I will never forget. He was determined and passionate, and even though he didn't win either event, I couldn't be more proud. What really stuck with me, though, was when I congratulated him. He hugged me and yelled, 'Thank you man! You are my hype man! My buddy!'"
Grant emphasized how many great memories he had from Champions Together and made it known how hard it was to pick just one memory.
Some of the sports Carroll's Champions Together team plays are flag football in the fall, basketball in the winter and track and field in the spring. They also have a bowling team and play bocce ball.
With the flag football season over, the unified sports team looks toward the winter and the upcoming basketball season.
About the Writer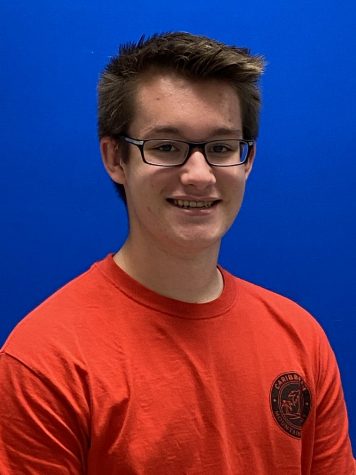 Blake Mast, Sports Editor
Blake Mast is a senior at Carroll High School, who is going into his third year of newspaper. He lives with his mom and his dad, and his younger brother....