Marching band tells story of darkness losing to light
Hang on for a minute...we're trying to find some more stories you might like.
"This Little Light Of Mine, I'm gonna let it shine. Let it shine, let it shine, let it…"
Shine. 
The familiar nursery rhyme has taken on a whole new meaning in this year's Charger Pride Marching Band's performance directed by teacher Mr. Doug Hassell.
"The title of the show is called 'Shine' and the theme within that is being a light in the darkness," said Mr. Hassell. "It's based on that statement that everyone you know is fighting a battle you know nothing about; be kind to everybody." 
From the band's performance to the Colorguard's choreography to the layers of song in the background, every detail of the show has a role in telling the story of darkness losing to light. 
"At the very beginning of the show, before the group actually begins…it's kind of creepy like in a scary movie kind of way. That sort of suggests the darkness," said Mr. Hassell. "We also have the Colorguard walking out and they have these capes on and it sort of suggests that this is dark and foreboding and matches the sound." 
As the show progresses, however, the eerie, unsettling darkness begins to transition into a beacon of hope as one singular light draws others near. 
"The second part is an arrangement of 'This Little Light of Mine' and we manipulate the lights all over the field…" said Hassell. "There's one singular light and then as everyone starts joining in, it starts building, and as they start coming around this light then [all] the lights actually light up." 
The performance transcends a mere musical production and instead takes on the role of storytelling, narrating how one soul burning with light can save those drowning in darkness around them. 
To help members of the marching band immerse themselves in the theme, Hassell challenged them to live out "being the light" within the community. 
"He had the band and sections do service projects and gave pep talks to be nice and 'shine' for others," said drum major Haley Michell. 
These service projects included going into the community as entire band sections or even individuals to shine light in the lives of those within the city. 
On a smaller scale, Mr. Hassell encouraged members to be Carroll's light, finding and helping students in need. 
"Mr. Hassell does a lot to encourage the band to 'be the light' within Carroll," said sophomore saxophonist Tom Huynh. "Whether it be motivating us to be the best person we can be or 'being the light' for others when they need it, we're always encouraged to be a positive force."
This past weekend they traveled to Ben-Davis High School in Indianapolis where they achieved their goal of making it to the state finals. On Saturday, they will be performing at the Lucas Oil Stadium for the title of state champs. 
Competitive goals aside, Mr. Hassell hopes the audience resonates with the performance and the story told throughout. 
"I hope they smile. I genuinely hope people who see it just enjoy it," said Mr. Hassell. "I think there's things that everyone can relate to when they listen to it. I hope that they feel moved and I hope that when they walk away, they feel like their day has been made a little brighter."
About the Contributors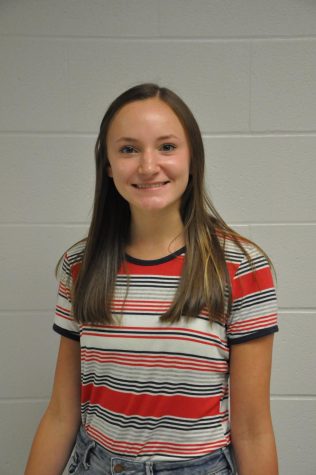 Remmington Moeller, Co-Editor-in-Chief


Remmie Moeller is a junior at Carroll. It is her second year on the newspaper staff and first year as co-editor in chief. Her family and friends...