Exchange student immersed in American high school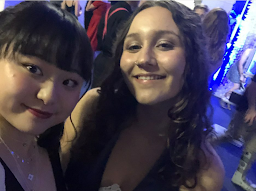 The feeling of arriving off the buses to face a new school year can be overwhelming. Knowing there are new faces and new teachers to meet can be both fear-filled and exciting.  
For Reina Fujimura, a student from Japan, the first day was completely different from anything she has ever known.  
Reina was used to having the same classmates with the same classes but finds it exciting to be in a different environment. She enjoyed having the freedom to pick her classes for the first time.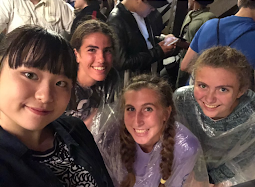 "It is so interesting!" she said.
The first days at school were difficult because she didn't have a grasp on where her classes were and having to speak English all day.
One of her biggest struggles is the language. She is fluent in English, however, it is hard to express herself because sometimes she can only speak in simple words. In Japan, it's a lot easier to say what is on her mind but in the U.S it is difficult. 
"If I want to tell something, but I can't tell them exactly," she said.
Reina hopes to become more fluent during her time here and to improve on not just her English but on enjoying everything new. 
Reina is looking forward to learning more about American culture and people and thus gaining a new perspective. 
"I am most excited about studying with students here," she said.
 Despite only being here for a short time, she has made many close friends, especially the other exchange students. She is pretty excited to meet new people and make new friendships. During her stay, she has become close to her host family.   
"I want to completely enjoy everything but sometimes I feel sad with the thoughts on how I can't do it," she said.
While her stay has been enjoyable, Reina misses her family and friends back in Japan through Skype and Instagram. One of her goals is to make new friendships while retaining her old ones.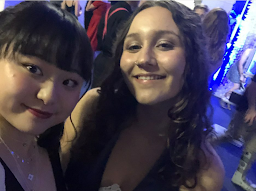 "And I was also surprised by selecting a timetable by ourselves. In Japan, we all have the same schedule for each class," she said.
While she explores the U.S., she enjoys comparing and informing students of Japan.  
Reina has been a speaker for the Japanese club and spoke about her life and school in Japan. She helped some of the exchange students by teaching them how to eat sushi with chopsticks. 
Reina helps people to understand her culture while also learning how she is as a person.
"I wanted to be confident in myself and I knew that the US is a country where people have to show their opinions and have their unique personalities," she said. 
In her time in the U.S. her goal is to learn about herself. She has done this by being open to questions from fellow students and presenting in Japanese class.
In the Japanese club and class, she tells students about classwork and family life in her home country. While she looks forward to the new things her motto for the stay is: Be strong, enjoy everything, and be able to make conversation.
About the Writer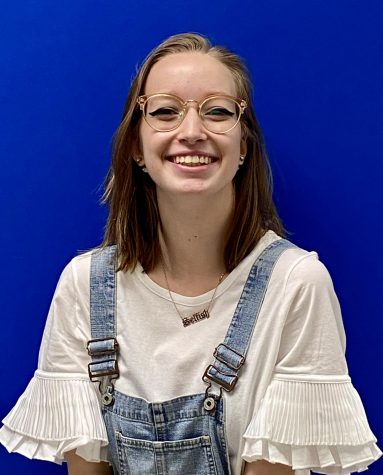 Julia Hess, Editor in Chief
Julia Hess is a junior who has been part of the Charger Online for a year. While she is in the newspaper she also does other activities that have contributions...