Football prepares for postseason
Team faces Snider at Spuller Stadium at 7 p.m.
After a relatively successful regular season, finishing at 6-3, the football team is looking to make a strong run in the postseason.
The last time the school moved on from Sectionals was 2014, but nevertheless, there is optimism for a good playoff run.
Senior Layton Mitchell believes the team has a chance to be a real contender.
"I think we will perform pretty well [in the postseason]. We have yet to play a full game to our full ability," Layton said. "If we play the full game to our full ability there is no reason why we shouldn't make a deep run."
They'll be able to fulfill Layton expectations by mainly just studying their past games and improving what went wrong.
"We had a pretty successful season with two of our losses only being a combined 8 points," Layton said. "We will watch film from the last time we played [the teams we lost to] and we will see how they align to different formations. We understand the plays that we needed to be made the last time we played them and we have to limit the mental mistakes. If we do all of these things we will be successful."
Naturally, for a team to perform to their fullest potential, they have to play to their strengths, and try to stay away from their weaknesses.
Layton thinks the team's biggest strength is how close they are to each other. He said, "This team is the tightest group of players that I have ever been a part of. We are constantly picking each other up when we make a mistake and cheering each other on when something good happens."
But he says the team's most glaring weakness is their inability to finish games.
"I think our biggest weakness is how we don't play a full game. We play our best for a few drives or a quarter but we have yet to play the full game," he said. "When we do that we will be very hard to beat."
To address this issue, the team needs to work on changing the little things they do according to what the opponent throws at them.
Layton said on the team's playoff expectations as a whole is, "to compete every time we step on the field." He also said, "If we play the best that we can but come up a little short we will walk off the field with our heads high. Every time we line up for a play we have to go 100% because its win or go home at this point so we need to compete every play. If we do this I think we will be hard to beat."
Look for Carroll to play a good game against Snider in sectionals. Last time the Chargers played them, Snider only won 21-20.
About the Contributor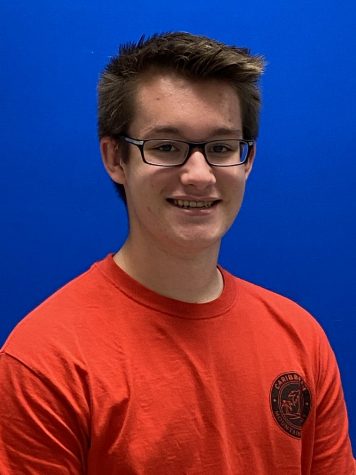 Blake Mast, Sports Editor
Blake Mast is a senior at Carroll High School, who is going into his third year of newspaper. He lives with his mom and his dad, and his younger brother....