Regional title eludes volleyball team
In the 2019 season, Carroll Volleyball finished with a final record of 20-14. They surpassed Snider 3-0 and beat East Noble 3-0. In the Sectional Championship, they defeated Northrop 3-0. Unfortunately, they lost in the first game of Regionals to McCutcheon, 0-3. 
Despite this loss, the team's chemistry kept the Chargers' heads up high through all the ups and downs.
"It's like a sisterhood, some days sisters fight," said senior Megan Driver. "But most days we get along, we are usually laughing at some video or making impressions."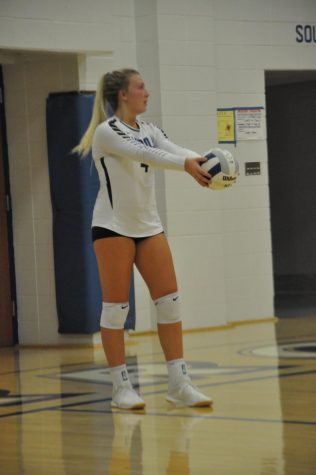 "All of us girls are very close on court as well as outside of volleyball," said junior Taya Haffner. "We can all depend on each other." 
One monumental aspect of the season was Haffner breaking Carroll's record for the highest season assist total. 
"It was such a big accomplishment but I couldn't have done it without the support from the coaching staff and all of my amazing teammates," Haffner said.
As a whole, the team's results were outstanding. They got past sectionals with relative ease and fell just short in regionals to a skilled McCutcheon team. 
"I am very happy with the results," said Haffner. "We faced a lot of hardship this season and overcame many obstacles. We came together as a team and pushed through this amazing season."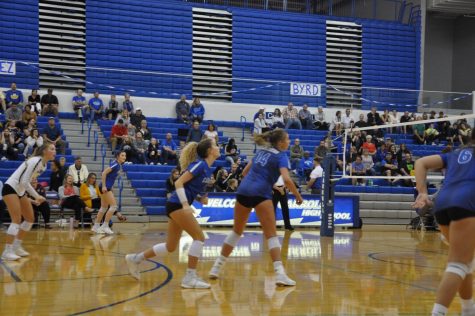 For seniors, final seasons are always emotional as it's their last year playing their high school sport.
"I'm really sad about it," Senior Megan Driver said in this being her final season. "Knowing that I will never wear a Carroll jersey has taken me back a bit. It's weird that I don't go to conditioning in the summer or spring. Carroll Volleyball has been a big part of my life ever since I was a youngster at the camps, it's strange that it's all over. [It] doesn't feel real."