Student photographers capture precious moments
Everyone has a camera in today's world. Ranging from your grandma's old flip phone camera she always accidentally covers with her finger, to the three lenses on the back of any new iPhone you can find in the Apple store. Everyone can be a photographer, but it takes a little more passion and a lot of drive to know that photography is something you truly want to pursue.
"I have always loved photography, ever since I was little," said senior Maiah Deogracias. "I had a little, pink Fisher-Price camera that I took on every family vacation. I took pictures of anything and everything."
For Maiah, photography has taken the place of an art form. From travel photography to more artistic portraits, she has found a calling in photo, advancing all the way to AP Photography from that small Fisher-Price camera she carried around at age 6.
"I plan on double majoring in Communications (Public Relations) along with Photography in college," said Deogracias. "Although I lean more towards the fine art side of the photography world, I could always do commercial photography too if I wanted to."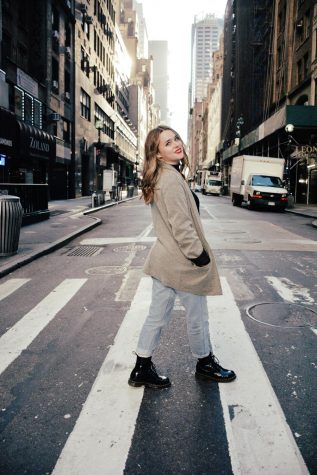 For others, photography is more of a hobby, a way to express their creativity in a different form. For senior Abby Denny, this passion is new but intriguing. 
"I started getting into photography during the summer of 2018," said Denny. "As of right now, photography is more of a hobby that is a secondary source of income. I enjoy capturing important moments that can last a lifetime."
These students, although high schoolers themselves, find ways to make an income through this art by advertising their services on social media. Many student photographers take senior pictures for friends and fellow classmates to not only showcase their work on social media platforms but to extend their talents to benefit other people.
"I've had an interest in photography since middle school. It wasn't really something I pursued until freshman year, and I didn't turn it into a "business" until my sophomore year," said junior Alyvia Luong. "I'll post my work and tell people to book me. I'll also encourage clients to tag me for publicity. I post all my images on my Instagram photography account for future clients to view as well."
Luong takes a different approach to photography than many students. With an at-home studio set up in her basement, she is able to do more artistic portraits for modeling or fashion photography.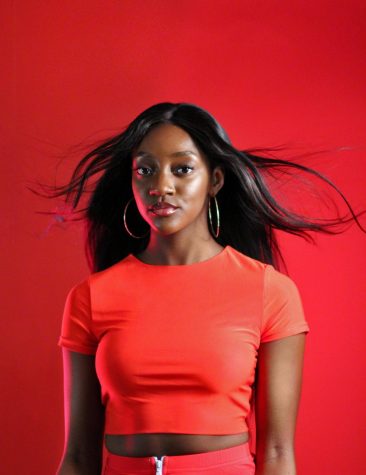 "The control over lighting and setting is essential to my form of photography," said Luong. "I definitely will be continuing photography after high school. I'm considering renting out a place to move all my studio supplies into once I move into my own place."
Although many senior sessions and other photography forms take place outside of the school's reach, many students take advantage of the school's photo classes and the ability to enroll in the Scholastic Art competitions.
One student is junior Sabine Croy, the winner of two National Gold Medals as well as the Civic Expression award, of which only six are rewarded throughout the country.
"I was really thankful [after receiving the awards]," said Croy. "I think it was very eye-opening for me and it has made me more confident in the support others have for me. It was an amazing experience and I loved every second of it."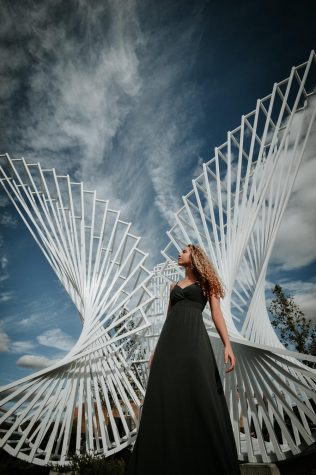 Croy says photography is a calming and inspiring activity that motivates her to grow in her knowledge. Her personal style has shifted through the years, but she said the support she has received within and outside of the school has kept her photography career going. 
"I definitely do consider photography as a career option," said Croy. "I have created a business in the past year and have gotten great business and have found myself with great support from those around the school and outside of school."
So whether photography is inspiring to students in the form of a hobby or even a career option, it is obvious that the students that do it are passionate about their art, and hope they can display their creativity through the lens. 
"It's like freezing moments and stopping time when I take images," said Deogracias. "I love the human emotion that photography can capture, and the power of the human spirit conveyed through photographs."  
Follow these photographers on their photography pages on Instagram!
Alyvia Luong: @alyvialuongphotography
Abby Denny: @ad.marie.photography
Sabine Croy: @scroyphotography
Maiah Deogracias: @_m.k.d.photography_
About the Writer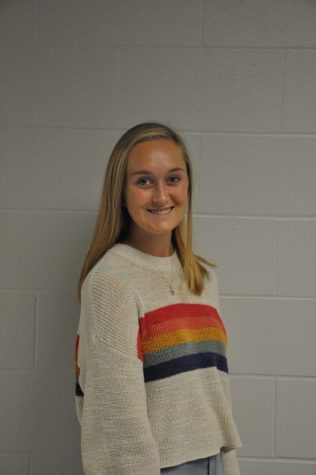 Hannah Harper, Editor Emeritus


Junior Hannah Harper is now in her second year of newspaper, after having taken journalism her freshman year. As this is her first year as Editor,...