A guide to fall fashion hotspots
November has arrived. 
Now is the time all girls break out their puffy vests, Sperry boots, and scarves. Not to mention pumpkin spice everything.
So where do you go to find the latest fall fashions?
Here's a list of five fall fashion hotspots to get your wardrobe ready for fall: 
Dry Goods

American Eagle

Hollister

Salvation Army

Goodwill
These stores have a wide range of sweaters and cardigans, perfect for the hectic Indiana weather. 
The top three, Dry Goods, American Eagle, and Hollister are more on the pricey side, although most of these stores run deals and sales often. 
Salvation Army and Goodwill will give you the best deals possible. They have more frequent sales such as a particular colored tag giving you a percent discount. Thrift stores also allow you to buy more for less, and buyers remorse won't be an issue because of the prices you'll be paying.
Buying second hand is also a great way to be creative and DIY your clothing. DIYing can be intimidating but to help you get started you can distress a pair of jeans and/or a jean jacket to give some grunge vibes to your look. This can give a unique one of a kind look to your outfit and it will be something no one will have. Buying something from a thrift store almost 100% guarantees no one will have that certain piece of clothing.
Now let's not forget about male fall fashion.
Some guys will alter their wardrobe and wear sweaters, boots, and nicer jackets, while others will wear the same old jeans and a sweatshirt. Guys can also buy these things at the stores listed above.
Guys can also get clothing from American Eagle and Hollister as well. 
Fall in Fort Wayne, as we all know, is bipolar–it can be nice breezy weather one moment and snowing the next. Expect to see more vests and boots as these chilly winter-like days arrive in fall.
About the Contributor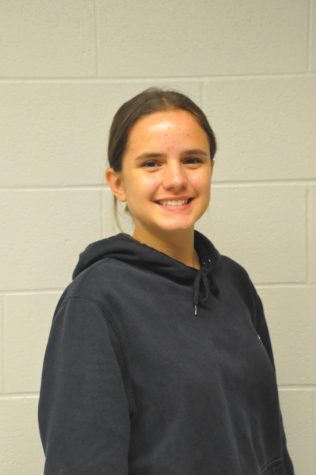 Casey Berndt, Staff Reporter
Casey Berndt is a senior at Carroll. It is her first year on the newspaper staff. She decided to join newspaper due to her interest in the news and current...