Team on board with new, improved dives
2019 Carroll Season Preview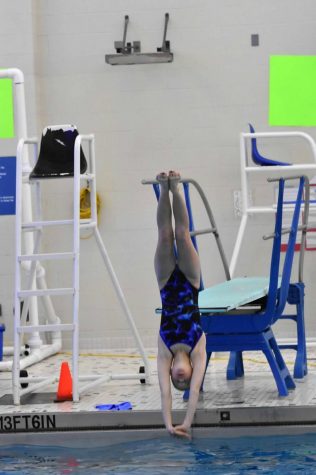 The 2019 High School Dive season is underway. Although the team has lost two veteran divers from last season, the team has also brought in some new talent, along with returning divers from last year. 
Junior Emily Linder returns after finishing fourth place in sectionals, as well as finishing 18th in regionals.
"This year I am hoping to improve on technique in regards to board work and height when jumping," said Emily. "Last year I definitely struggled getting high enough to do doubles. By focusing on jumping in practice and pushing myself to do my best for each individual dive, I hope that I can improve in order to complete my double."
The girls team is also bringing 3 new divers to the roster. 
"I want to get closer with all the divers [and work] on new dives," said incoming freshman, Aubrey Getts. 
The boys dive team is returning with four veteran divers and bringing three new divers to the rotation. 
Sophomore Cameron Carper finished 11th in sectionals last season, but unfortunately, it wasn't enough to progress into regionals.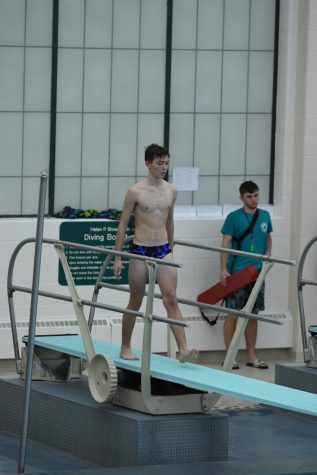 "I am working on getting new and better dives," said Cameron on improving from last season. 
"I'm looking forward to working with my new teammates and coaches and I'm hoping we, as a team, do great this season," said freshman Adam Carr. 
With both veteran and new divers on the team this season, look for the Boys and Girls Dive teams to make a splash.