Buddy the Elf journeys to the Carroll stage
What better way to spread the holiday spirit than with Buddy the Elf! From tomorrow through Saturday, Buddy the Elf will be making his way to the Carroll High School stage. 
This kid-friendly, one of a kind musical is good for all ages, making it a family favorite. In the past, Carroll has performed Disney musicals, Footloose and Ghost, however with the musical Elf, this performance offers a more comedic and lighthearted appeal. 
"We have for the past few years done a few adult musicals that would not appeal to anyone under high school age. At the end of last year, we decided to do something kid-friendly and Elf is appropriate from kindergarten to senior citizens," said theatre teacher Mr. Steve Pearson. 
With this well known musical being performed at Carroll, a variety of students were attracted to audition for a part. From show choir and drama students to athletes, the stage will full of students from all different backgrounds. 
 "When we started having a lot of people who don't hang out in this fine arts wing show up to auditions and then get parts, it was different and amazing," said Mr. Pearson. 
Some students came into the musical just wanting to be apart of it, not looking for a lead role or anything extravagant. Other students just wanted to try out the musical because it was their senior year.
"This is my first Carroll High School musical production," said senior Isabelle Miller. "All my show choir friends were nagging at me to do it and then some friends outside of show choir were trying out as well, so I decided what the heck, why not? It's senior year right?"
However, just like many things in life, there are fears associated with placing yourself on a stage in front of an audience. 
"I fear being unliked because Buddy is such a hard character," said senior Harrison Hopkins, playing the role of Buddy the Elf. "You are either liked by every one of you come off as the most annoying person on planet earth."
Just like the movie, Buddy is scripted as an outgoing character. Bringing the movie to life on stage, similar scenes will be replicated with the addition of music. 
Elf fans are not to worry. Buddy the Elf will still be eating his spaghetti with syrup on stage. 
"I asked about eating it and they said it was up to me. It's in the script so definitely I am going to do it," said Harrison. 
Not only is the performance exciting for the cast, but so are the practices and dinners following the performances. For some of the cast, the ability to be leaders during practices is one of great honor. 
"This year is a bit different because we have people who have never done a show before and there are a lot of people asking questions," said Harrison. "I am really happy to answer those questions and I feel really helpful this year so that's exciting." 
When practicing for the performance, there's a lot that goes into bringing words on a script to life. With the nature of a musical, the cast will have days designated to one of the following: singing, choreography, and acting out the scenes. 
Two weeks before the show the skills are brought together to form the technique period where the band and the whole show is performed for the first time. When practicing, the cast learns the show with a piano and not the actual music. Additionally, the set onstage is constructed entirely by the students. 
"There are students who are dedicating a couple hours a day to build the set," said Mr. Pearson. "The joy I get is that the product you see is all done by students." 
With the winter snow having already started to fall, the premiere of Elf the Musical is just in time for the oncoming holiday season. It premieres tomorrow night at 7 p.m. and runs through Saturday. 
"Before starting this show, Christmas was always something that was just 'eh' but after diving into the show and becoming Buddy, I can happily say that I have become a huge Christmas fan," said Harrison. "I know everyone that comes to see the musical will be sparkle joy twinkled." 
About the Writer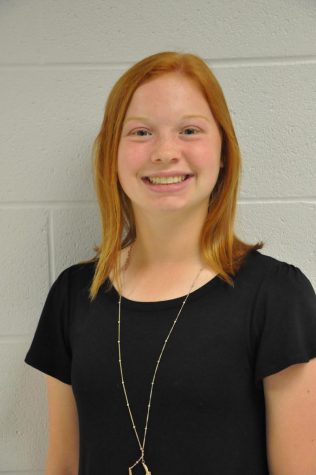 Emily Linder, Staff Reporter
Emily is a junior at Carroll High School and she is a first year staff reporter on the Charger Online. She decided to join newspaper due to her desire...