Junior campaigns for blood cancer research
7-week fundraiser for Leukemia and Lymphoma Society ends March 6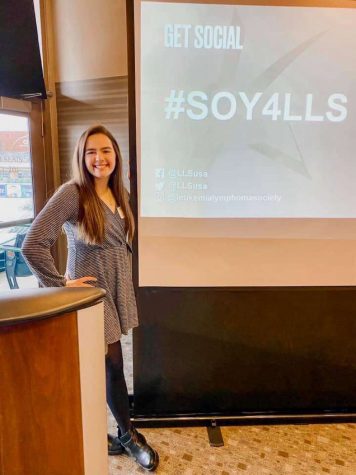 Every three minutes someone in the United States is diagnosed with blood cancer.
Every nine minutes, someone in the United States dies from blood cancer. 
Through the Leukemia and Lymphoma Society (LLS), high school students are given the opportunity to make a difference in the community. Each year, LLS hosts a Students of the Year Campaign, an exciting leadership opportunity and philanthropy program where high school students participate in a seven-week fundraising competition to raise money for blood cancer research. The campaign began January 16 and concludes March 6.
"LLS helps patients in so many ways, and when I began listening to people's stories of their battles with blood cancer, I knew that LLS was something that I really wanted to be a part of to be able to serve others," said Junior Evy Murphy who is competing in the LLS campaign. 
With over 1.2 million people having blood cancer or being in remission from blood cancer in the US alone, this disease is not uncommon, nor does it affect only the individual who received the diagnosis. When an individual is diagnosed with cancer, their lives and the lives of the people around them are affected. 
But when someone is diagnosed with cancer, the goal is for no patient to fight alone. With help from family and friends, doctors and nurses, and support from organizations such as LLS, there is always a community by one's side. 
Likewise, in the LLS Student of the Year Campaign, each student is able to design a team of members to help the student work towards their goal and raise more money. 
"My team members are helping me reach this goal in many ways," said Evy. "Lots of my team members have been raising money of their own, working events, and coming up with ideas for fundraising. It is amazing to see the passion of my friends and family towards LLS."
Raising money for campaigns can be a challenging task. It involves asking family, neighbors, friends, companies, and local businesses for support and donations. While the money is going to a great cause, some people may be unable to donate at the time. 
"I've had days where business owners hang up on me on the phone when I ask if they would be interested in sponsorship," said Evy. "It really can be discouraging in those moments, but I just have to remember to thank God for the opportunity even on the bad days, know I'm doing my best, and keep moving." 
With the campaign lasting for six weeks, raising money every day may also pose a difficult task. There may be days where a great amount of money is raised and other days where the team raises nothing. 
"A huge challenge along the way for me has been the frustration of making seemingly no progress for days or even weeks at a time," said Evy. "Not every day is going to be a good day and learning to accept that has definitely been a challenge." 
Through LLS students not only learn how to act as leaders, but they also learn how to communicate with others and recognize the true importance of teamwork. 
"Overall, I am just so thankful for the passionate team members I have, the generosity of others, the great work that LLS does, and the opportunity to be a part of this!" said Evy. "Beating cancer is in our blood."
About the Writer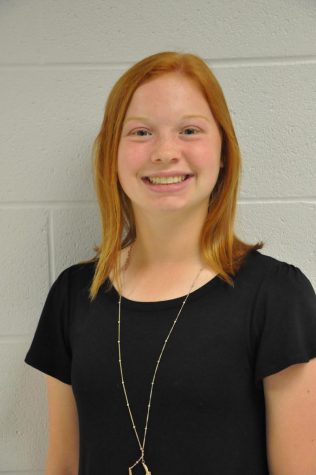 Emily Linder, Staff Reporter
Emily is a junior at Carroll High School and she is a first year staff reporter on the Charger Online. She decided to join newspaper due to her desire...