Seniors pursuing future in military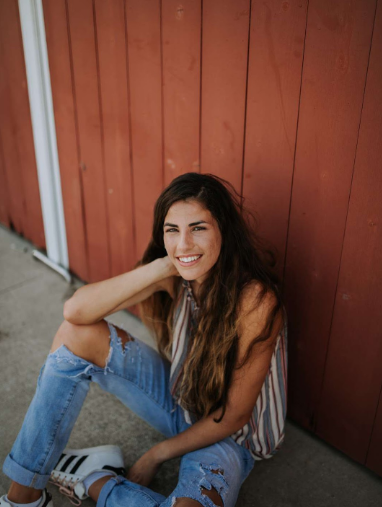 For many high school seniors, life after high school looks the same: going to a four-year college, getting a degree and going into the "real world" to work. For three seniors, that will also include enlisting in the military after attending one of the nation's prestigious military schools.
Into the wild blue yonder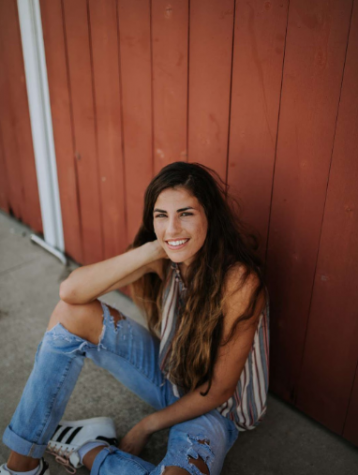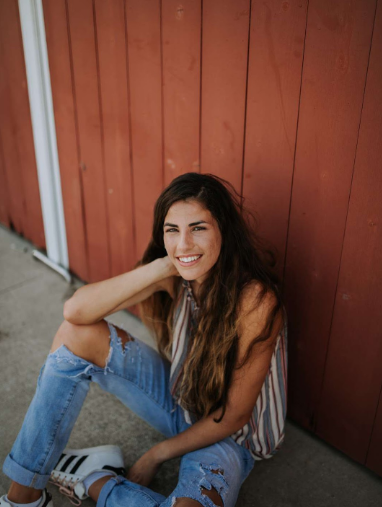 Rayna Fruchey plans to attend the Air Force Academy to major in foreign area studies and minor in Japanese, while also running cross country and track for the Academy.
"My job will probably be in intelligence," said Fruchey, "The general curriculum that everyone has to take includes engineering, physics, chemistry, leadership, boxing, combatives, underwater survival, human behavior, military strategy and calculus."
Fruchey said the application process was "long and painful," taking about five months to complete. The process includes taking standardized testing, medical exams, physical fitness tests and teacher references. This process is meant to be as long and painstakingly difficult that it drives people away who aren't as serious about attending the Academy.
Because Fruchey is an athlete, her application was pushed through quicker than the average applicant, so she received her results much quicker than most would.
After attending Air Force for the standard four years, all graduates are required to serve five years active duty and three years in the reserve. This is standard for military schools in America, which do not cost anything to attend but require service afterwards.
Fruchey and her parents are excited for her to start this journey, protecting the country she calls home while also going what she loves and becoming a better leader.
"I want to be a part of a community of strong people I know I can trust with my life. I don't want a desk job. I want to be out on the ground, making a difference in people's lives," said Fruchey.
Being all he can be
Ryan Schneider is another senior who sees a future in the military. Schneider plans on studying electrical or environmental engineering, or kinesiology at West Point.
"I've been considering serving in the military for about three years," said Schneider, "I applied to West Point and the Air Force Academy. I'm still waiting to hear back from Air Force, but I'll probably go to West Point."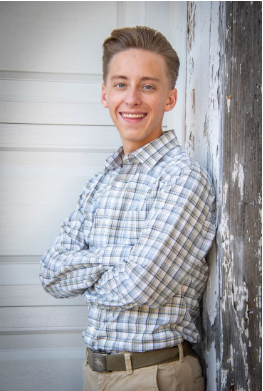 Schneider said the application for West Point was just as long as the one for Air Force, but it also required Congressional nomination from a Representative, Senator or the Vice President in order to be competitive. Schneider received a nomination from Todd Young and Jim Banks. There is also an emphasis on leadership rather than athletics or grades.
Like the Air Force Academy, West Point does not require its students to pay for their education, they will instead be paid for their service commitment afterwards. Students can drop out after their freshman and sophomore year, but after that, they must pay to transfer.
Schneider said he is excited for this next chapter of his life to begin, that he is ready to be out on his own and get experiences he hasn't had before, but at the same time it's "definitely scary."
"I start basic training June 29th, so if graduation is postponed, there is a good chance I can't go. It's sad that after twelve years of school I may miss graduation, but I'll be starting something new. You win some, you lose some," said Schneider.
Anchors aweigh
Will Schneider is the final senior that plans on attending a military academy to complete his schooling. Schneider applied to all of the academies, but the Naval Academy is the main school he wants to attend.
Schneider has yet to hear back from the Naval Academy, but can hear back any time until May 1st.
"Ryan getting into West Point really makes me want to get in," said Schneider, "But it won't affect me or my application much. We're completely different candidates."
Schneider said that serving in the military has always been on his radar, but he didn't become serious about it until junior year. He began filling out his application at the end of junior year and finished the last few days of December, taking four to five months in total.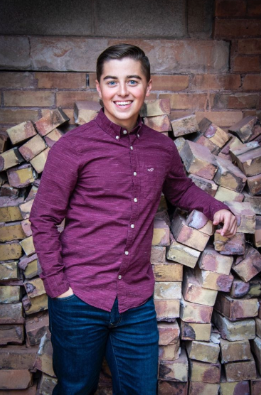 Schneider also attended a summer seminar at the Naval Academy that was a week-long leadership program, aimed to give applicants a "foot in the door."
Like his brother, Schneider is excited for the next chapter of his life, feeling that this is what he is meant to do with his life. He said his parents have been concerned with both of them going into the military but are very supportive because "they know this is what we truly want to do."
"I will leave June 25th, four days before West Point, so I won't be able to go to graduation if it gets pushed back," said Schneider, "But I would've moved on at that point, and how do you turn down an opportunity like this?"