Volleyball team sets highest of goals
The Chargers Volleyball team is off to a hot start this season, as they currently sit at 6-3.
They've worked hard this season to defeat East Noble, DeKalb, Hammond Bishop Noll, Lake Central, Snider, and Columbia City.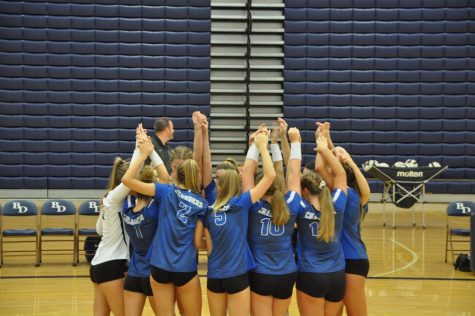 They're looking like a very promising squad this season, due to hard work and talent.
However, there have been some challenges this season due to Covid-19.
 "We didn't get our whole summer to prepare like we have in the past, so this year it was a lot of working out and training on your own before we could get back into the gym together," Sophomore Summer Hendershot said.
Practicing spiking, digging and setting remains important but the key to any sport is mental conditioning.
"I have prepared for my upcoming season by training physically, but also mentally. Having a good mentality while playing is just as important as [the] physical part of playing," Senior McKenzie Christlieb said.
The Chargers expect to play well throughout the whole season, including the playoffs. Carrying their game over to the postseason is crucial for postseason success.
This determination and teamwork will be really put to the test now that the JV players have been bumped up to Varsity for nine games.
Even with these challenges, the team is working hard and giving their all. This group of athletes is determined to be the best team that they can be this season, and is for sure a force to be reckoned with.
"We have high expectations this year," Hendershot said. "we want to make it as far as we can in the postseason, overall have a good record, and of course beat our [rival] schools."
Christlieb is even more optimistic.
"We have a vision to make it to state," she said.
About the Writer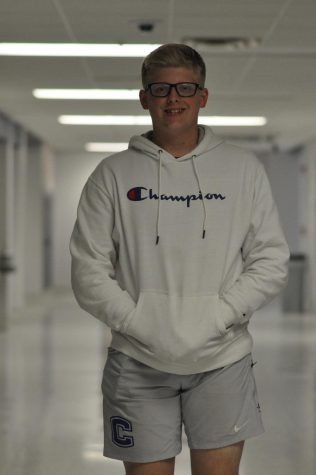 Clayton Wagner, Staff Reporter
Clay Wagner is a Sophmore at Carroll High School and this is his second year on the newspaper staff. He starts on the Juinor Varsity football team here...