Wrestlers anticipate strong season, state matches
As the football season recently came to a close, the time for fall sports at Carroll has also ended. This means an entirely new set of sports seasons are right around the corner.
One of these new seasons belongs to wrestling, which consistently has great success.
Their 2020 campaign looks to yield more of the same.
With two state qualifiers returning this year in seniors Evan Ulrick and Matt Lepper, and with a state placer in Senior Reeve Muncie, Carroll could actually find even more success than they've had in the past.
That'd be quite the impressive feat, but this year it realistically could happen.
Muncie cited Carroll's returning talent as the number one reason to expect success this season.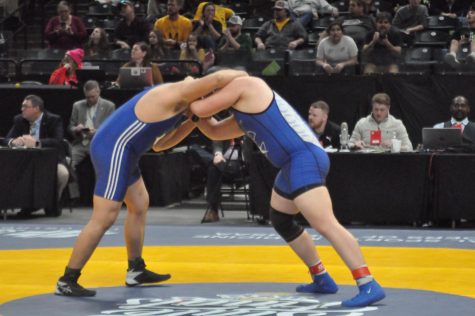 Sophomore Justice Goree also said he expects the team to do very well this season, namely because of the above state qualifiers. He additionally mentioned that, while Carroll usually puts up a good fight no matter the opponent, this year's team should do an even better job of staying competitive regardless of the other team.
Fellow sophomore Ben Sloffer echoed Goree's sentiments. He thinks Carroll can definitely win sectionals and regionals, and has a good shot at the state series as well.
Obviously to have a chance at this success, offseason preparation is a must.
Sloffer said he has been "going to the preseason practices and trying to eat healthier" to prepare.
Goree too has attended the preseason conditioning practices, but differs from Sloffer in that he's a football player along with being a wrestler. Muncie also plays for the football team.
Playing two sports in high school is certainly hard and is a big commitment, but undoubtedly keeps you in shape. So Muncie and Goree have been in midseason shape for a while.
There is always room for improvement, even for the best athletes. This proves true for our wrestlers.
"I hope to keep improving my technique everywhere," said Muncie. "On my feet, top, and bottom, as well as being more aggressive and hand fighting."
Carroll's first showdown comes on November 19 against Snider. Expect the Chargers to wrestle well then, and throughout the whole season.
About the Writer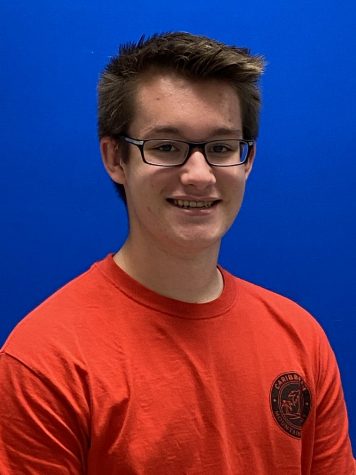 Blake Mast, Sports Editor
Blake Mast is a senior at Carroll High School, who is going into his third year of newspaper. He lives with his mom and his dad, and his younger brother....