Pandemic presses team to adjust bench, season
With the basketball season coming closer and closer every day, the team prepares for the difficulty this season could bring. With COVID-19 in play here, the season will be very different.
"I think that the bench may have to be spaced out, which might be odd at first." Daniel Kirk, sophomore on the basketball team. "Also, we may not have a student section and not nearly as many fans cheering us on as usual."
With the restrictions of COVID, things won't be the same for fans as well. Instead of the student section going ballistic in most scenarios, this season, people may not be in the student sections (at least for the beginning of the season). 
"The protocols are a bit crazy with COVID-19," Senior Sam Strycker said. "We are required to wear masks when we are not playing." 
Besides all of this, the team is hoping to redeem themselves, in hopes of winning sectionals on their home court. 
 "We did not have the ending we desired," Strycker said. "Winning sectionals on our home floor."
Since this year has been crazy,  with everyone having to adapt to the new and weird circumstances, the players had to adapt as well.
"I participated in the 10,000 shot challenge," said Kirk, "which was a challenge put in place over the off-season to try and get a total of 10,000 shots made before the beginning of the season."
The Charger's first game is scheduled for November 25, at 6 p.m. They will play Norwell High School at home. 
The Chargers season looks bright, and many people are looking forward to the season. But with the Covid 19, things this season will be much different, and the team will have to work hard if they want it this season. 
About the Writer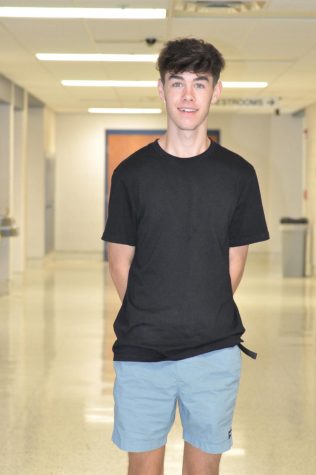 Henry Burgette, Sports Editor
Henry Burgette is a Junior at Carroll. This is his second year in The Charger Online. He enjoys all sports, but his favorites are basketball, football,...