2021 making history already
Looking back, 2020 was filled with masks, an overwhelming sense of dread, the normalization of selfishness and the regular appearance of chaotic politics.
In the first week, we experienced a lot: a attempted coup (terrorist attack?), an Olympic medalist stormed the Capitol, a transition of government and another impeachment. Here's some things you may have missed. 
1. Georgia determined the Senate
The election of Raphael Warnock and John Ossoff (both Democrats) in Georgia changed the Senate from Republican to Democratic will allow President Joe Biden's ability to get his agenda passed. This election was close. 
The early 2000s are the most recent time when both parties had equal representation in the Senate. 
2. Domestic terrorism
Military veterans, an Olympic swimmer, and police officers all stormed the Capitol building. What makes it bad is that they represented the United States and many had sworn to protect and defend.
3. President Biden's speech 
While America was under attack, then President-Elect Biden addressed the nation and called on President Trump to tell the rioters to "go home" on national television.
President Trump went to Twitter as their formal way to address the people. Trump only saying "go home" on Twitter while the capital was under attack was not enough. 
His speech was not what we needed at the moment. He could have addressed his responsibility to the situation. He did not. 
He stood by the fact he still believes there's a fraudulent election even though every fact has pointed in a different direction. No evidence. His "witnesses" all have been proven as liars. 
Neglecting the terrorist attack, he went on to spread lies and miscommunications. President Trump said to the rioters, his supporters, "We love you. You're very special. Go Home." That's not enough. It's gross that he would stare blindly at terrorists and speak those words when he never has given that grace to anyone who disagreed with him.
He did speak the next day after the riot, but it was too late. It's fair to say the damage was already done.
Everything about what he did on January 6 represents what he's done for the last four years and what he will continue to do unless someone stops him. And few in his party are willing to do that.
4. The aftermath
America was hit pretty hard yesterday. Acts of violence such as storming the capital are horrible reminders of what this nation can be and what it can't be in the future. 
14 officers were injured during the revolt, two of these police officers are badly injured in which they have to be in the hospital. One of these officers has died of their injuries and one committed suicide.
Protesters were injured in the calamity as well. One woman was shot and died shortly after.
Several White House employees quit, including Betsey DeVos, Secretary of Education. 
5. President Trump's impeachment
Former President Trump is getting his 2nd impeachment trial. The trial will start in February, maybe. There's not much to add. He's out of office. Will he still have a chance to run for president in 2024? Who knows. 
Leave a Comment
About the Contributor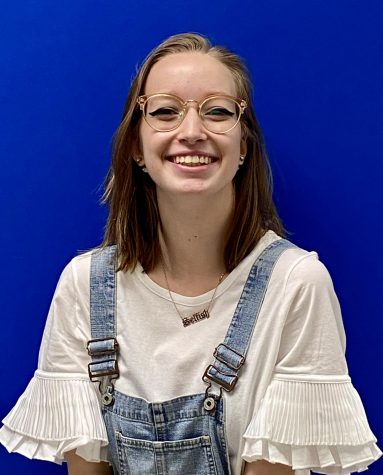 Julia Hess, Editor in Chief
Julia Hess is a junior who has been part of the Charger Online for a year. While she is in the newspaper she also does other activities that have contributions...