Freshman basketball off to the races
Chargers basketball has been through some rough times this year, with COVID-19 popping up all over the globe. Our freshman basketball teams however, are determined to stay safe and to continue playing the sport they love.
Freshman Boys Basketball:
The freshman boys basketball team is having a great season, as they are off to a scorching 9-1 start.
Freshman Joey Taylor shared his thoughts on the team's performance up to this point. "I feel that we have got some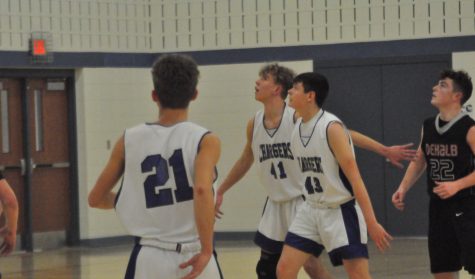 good team bonding… we work hard to make sure each and everyone of us knows how to do something," he said. "[We] have been able to work together each day to get better, to at the end of the day, 'get it done'. We have worked hard to be 9-1 as of right now."
Taylor also shared what basketball means to him, "Basketball, for me, means a lot actually. Its something that I love doing, and it is an outlet from the world, drama and past I have [had] with home life. I use it as motivation to become good at something I love, to block out all the negative stuff in life and use it to pursue my dreams of becoming a basketball player for the future. Everyone has there something that they fill their voids with and this is mine, I take all the energy and frustration to the court."
This team is a force to be reckoned with this season, and if they keep playing this way, they will likely enjoy a successful remainder of the season. 
Freshman Girls Basketball:
The freshman girls basketball team has also had an unforgettable season this year, not just because of covid-19, but their outstanding play.
Freshman Emma Wiginton shared how she thinks the team's doing doing so far.
"I feel that we are doing really well, and have made a lot of progress as a whole," she said. "Coming from different middle schools, it was hard at first to really play as a team, but we have made so much progress, and have worked really well together. We are so thankful for a season filled with so many laughs, hard work, and memories."
The team has worked very hard this season, and has no intention to stop with just 3 games left in the season.
Wiginton said, "My expectations are simply to continue to do what we have been doing, working hard and having fun. We have just a few games left, [and we] have worked so hard throughout the season… our goal is to finish strong."
About the Writer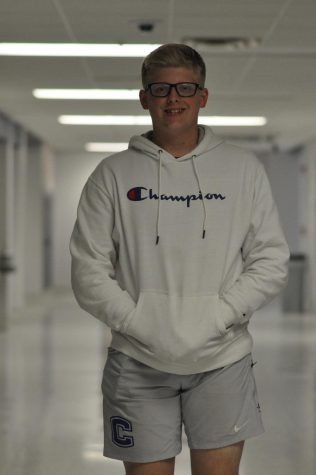 Clayton Wagner, Staff Reporter
Clay Wagner is a Sophmore at Carroll High School and this is his second year on the newspaper staff. He starts on the Juinor Varsity football team here...