Gymnastics jumps into a new season
It's that time of year again. Yes, our gymnastics team has recently kicked off their season, with wins against Wawasee (102.6 – 88.715),  Huntington North (104.825 – 93.4) and Northside (105.85 – 96.475). They placed second at the Carroll Gymnastics Invitational as well, with a score of 104.725.
Additionally, Senior Julia Goodine has recently set the school record in vaulting. She scored a 9.775.
So clearly, this season should be good. With such talent on the team, how could it not?
Senior Samantha Givens gives an inside perspective of how the season's gone.
"So far the team has looked pretty good," she said. "We have only had two competitions so far this season and we've already made progress in scores and confidence… Each teammate has been making sure to stay positive and motivate others around them."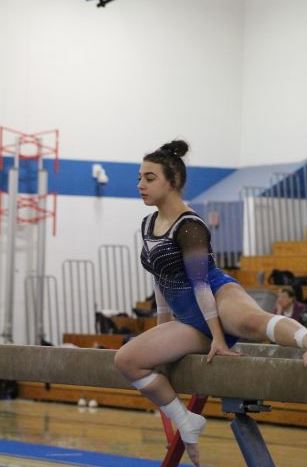 To already see this team chemistry points to great things for the team, both in the short term and down the road.
Goodine said, "… for the team, I hope that we don't have as many setbacks with injuries as we did last year. [I hope] that we can continue to work together to reach our ultimate goal of being the best that we are capable of, and making it as far in season as we possibly can. I hope that the team stays motivated through our entire season no matter what happens and that we never give up on our goal."
Her hopes can be realized with hard work, and that is what the gymnastics team has been putting in.
Goodine explained, "During the season, we practice every day except for Wednesdays, and we try to condition 2 times a week depending on our competition schedule that week."
This hard work, along with great team chemistry, will surely bring success come the postseason.
Both Givens and Goodine believe the team is well suited for a run at state. Goodine said, "As long as we [continue to progress this season], I believe that we will have very good success in the postseason. I am very excited about our team this year. We have a lot of [returning talent], and a lot of new talent added to the team. I believe that we have set ourselves up to have a very successful rest of our season."
This group of gymnasts is special, so be sure to keep up with Carroll Gymnastics team this season; you're not going to want to miss them.
About the Contributor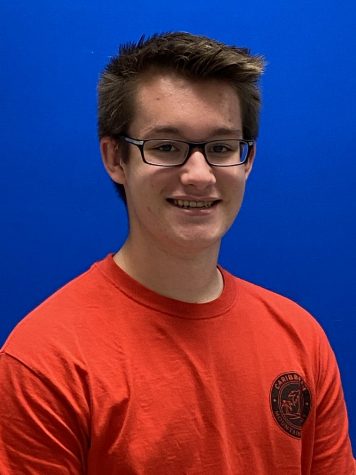 Blake Mast, Sports Editor
Blake Mast is a senior at Carroll High School, who is going into his third year of newspaper. He lives with his mom and his dad, and his younger brother....