Super Bowl LV Predictions
With Super Bowl LV  coming up on February 7, there has been much debate on who will come out on top, the Kansas City Chiefs or the Tampa Bay Buccaneers.
If the Chiefs win, they would be the first team to win back-to-back Super Bowls since the 2003 and 2004 New England Patriots. The quarterback of that Patriots team, Tom Brady, now leading the Buccaneers, is searching for his seventh Super Bowl victory. He already has the most Super Bowl wins by a single player; this Sunday is an opportunity for him to extend his lead. 
These two teams both have a shot at winning, but for differing reasons.
Kansas City Chiefs:
With the young, talented quarterback Patrick Mahomes, and offensive weapons like Tyreek Hill, Travis Kelce and Clyde Edwards-Helaire, the Chiefs have been hard to take down this year. They finished the 2020 regular season with a strong record of 14-2, and defeated the Cleveland Browns and the Buffalo Bills this postseason. The Chiefs offense has been fantastic, consistently performing among the best in the league this season. But their defense has struggled. Against the run, they are ranked tenth worst in the NFL. Their linebacker corps are especially underwhelming, with Anthony Hitchens and Damien Wilson headlining the position. They aren't bad players, but they aren't great either.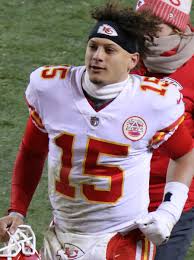 Kansas City has been better against the pass, though not by a huge margin. There are no standout defensive backs on the roster, outside of All-Pro safety Tyrann Mathieu. Against Tampa Bay's potent offense, this could prove problematic. This weakness could be somewhat negated though, as the Chiefs boast All-Pro defensive tackle Chris Jones on the defensive line, along with fringe star defensive end Frank Clark.
Tampa Bay Buccaneers:
Overall, the Bucs are quite a young team, but have great experience with quarterback Tom Brady leading the way. Finishing the regular season at 11-5, they flaunted the best wide receiver duo in the NFL with Mike Evans and Chris Godwin, and a near 1,000 yard rusher in running back Ronald Jones II. The additions of tight end Rob Gronkowski, wide receiver Antonio Brown and running back Leonard Fournette bolstered their offense even more. 
Similarly to the Chiefs, they've been very hard to stop lately, evidenced by their 31 point game against the Green Bay Packers' top ten defense.
Tampa Bay's defense has been among the best in the league as well, shutting down opposing run games weekly. They have struggled against the pass, but their defensive line has (somewhat) made up for that by constantly pressuring opposing quarterbacks. Their edge rushers Shaquill Barrett and Jason Pierre-Paul have been gamechangers this postseason, and speedy linebackers Lavonte David and Devin White are two of the best at their positions. 
Injuries (As of February 3)):
Chiefs: Offensive Tackle Eric Fisher (Out), Linebacker Willie Gay Jr. (Out), Running Back Le'Veon Bell (Questionable), Cornerback Rashad Fenton (Questionable), Cornerback L'Jarius Sneed (Questionable), Wide Reciever Sammy Watkins (Questionable)
Buccaneers: Wide Receiver Antonio Brown (Doubtful), Safety Jordan Whitehead (Doubtful), Linebacker Lavonte David (Questionable), Safety Antoine Winfield Jr. (Questionable)
Predictions:
Blake Mast: I'd like to preface my prediction with, I think this is going to be a great game. Both teams are equally good, but in different ways. Kansas City's prolific passing game should keep rolling along, as Tampa Bay's secondary is barely average. It has allowed the second most completions, and the fourth highest completion percentage in the league. But the Buc's run defense has been the exact opposite, allowing the least rushing yards, and the least yards per carry out of every team this year. Patrick Mahomes will shred the Buc's secondary, especially with the injuries to Antoine Winfield Jr. and Jordan Whitehead. But the Chiefs will find it hard to get any running game going, especially with Eric Fisher recently being declared out.
Tampa Bay's offense has been good too. Tom Brady finished the regular season at third in passing yards, which correlates to great production from his star receivers Mike Evans and Chris Godwin. Ronald Jones also has been great, with 978 rushing yards on the season. I think the Chiefs average defense will struggle to keep up with Brady and the Bucs. 
All in all, I think this game will be won by the Chiefs, but the Bucs will stay within striking distance the entire game. I predict the final score will be 30 – 23, with Patrick Mahomes earning his second Super Bowl MVP.
Brayden Busz: These are two very good teams, with the young talent in Patrick Mahomes against a veteran in Tom Brady. My prediction in this year's Super Bowl is that the Lombardi Trophy lands in the hands of Tom Brady once again. Yes, I think Brady will earn his seventh Super Bowl, but with Mike Evans winning MVP in his first Super Bowl appearance. I believe that the game will be close, without a doubt. But Brady's offense will pick up where they left off in Green Bay. The score at the end will be Tampa Bay 37, Kansas City 29. 
Clayton Wagner: Much like Blake, I believe this will be a great game, with Kansas City and their 4th year quarterback, Patrick Mahomes, and Tampa Bay with the 21 year veteran, Tom Brady. The Chief's passing game is out of this world with Patrick Mahomes throwing a completion percentage of just over 65%. Tom Brady also threw just over 65%, he however isn't nearly as young and athletic as he once was, standing at 43 years old. Meanwhile Patrick Mahomes, 26, is looking for his second ring in Super Bowl 55. 
We must not forget the Chief's Tyreek Hill and Travis Kelce. Tyreek Hill is one of the fastest (if not the fastest) players in the game standing at 5ft 10in. Tight end Travis Kelce, who is 6ft 5in has had an outstanding year with 105 receptions and 1416 yards. 
The Buccaneers also have some valuable assets, such as Rob Gronkowski and Mike Evans. The 6'6" tight end Gronkowski came out of retirement to have 45 receptions for 623 yards this year. The 7th year receiver, Mike Evans, had a career year with 70 receptions and 1006 yards.
I believe when these two squads face off on Sunday, emotions will be high, and the Chiefs will win their second championship in a row with the final score being 28-24. I am also expecting Patrick Mahomes Super Bowl MVP.
Henry Burgette: My prediction this coming Super Bowl, is that the Kansas City Chiefs will win for the second time in a row. Winning back to back Super Bowls would be something that hasn't been done since, ironically, 2003 New England Patriots and the 2004 New England Patriots, Tom Brady's former team. The score at the end will be 38-28, while Patrick Mahomes throws for 4 touchdowns, and is named Super Bowl 55 MVP.  Tyreek Hill will have a great game as well, catching 3 out of the 4 touchdowns.
Leave a Comment
About the Contributors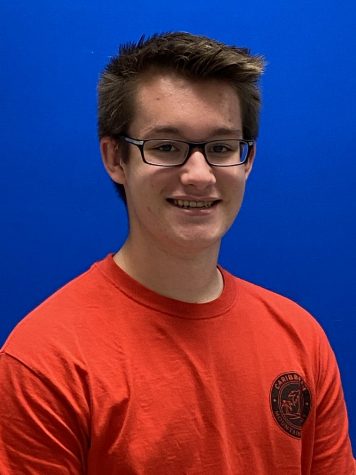 Blake Mast, Sports Editor
Blake Mast is a senior at Carroll High School, who is going into his third year of newspaper. He lives with his mom and his dad, and his younger brother....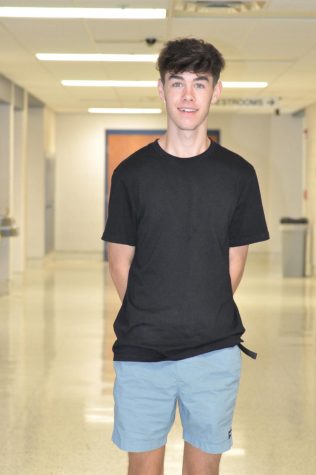 Henry Burgette, Sports Editor
Henry Burgette is a Junior at Carroll. This is his second year in The Charger Online. He enjoys all sports, but his favorites are basketball, football,...