Athletics adjusts to current conditions
The sports world has adapted well to the COVID-19 pandemic, both locally and nationally.
Around America, the NFL successfully completed a full season, making it all the way through the Super Bowl.
Several months ago, the NBA finished their full season as well. They used a "bubble strategy," where the players and coaches are essentially isolated each team from each other for the entire season.
Since then, the NBA has started another season, and has had little trouble with the Coronavirus thus far.
Carroll has had similar success. Athletic Director Dan Ginder, thinks the athletes, coaches, and families have done a great job adapting to the new normal.
"Since we were able to start back up last July, they have done what has been asked of them to the best of their ability. I am very grateful for our athletes, coaches and community in their willingness to sacrifice and do what has been asked of them. We haven't been perfect but have worked very hard daily to make things work," Ginder said.
Basketball one sport that the season, despite the pandemic this year. Coach Marty Beasley explained that the team has been split in three, and there has been little interaction between them. This means one team wouldn't quarantine all the teams.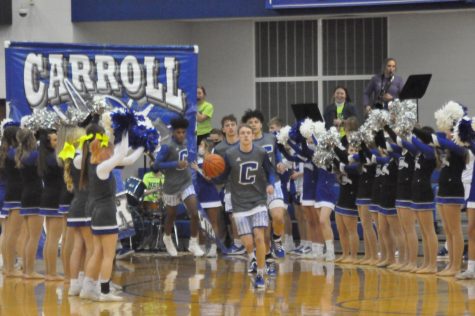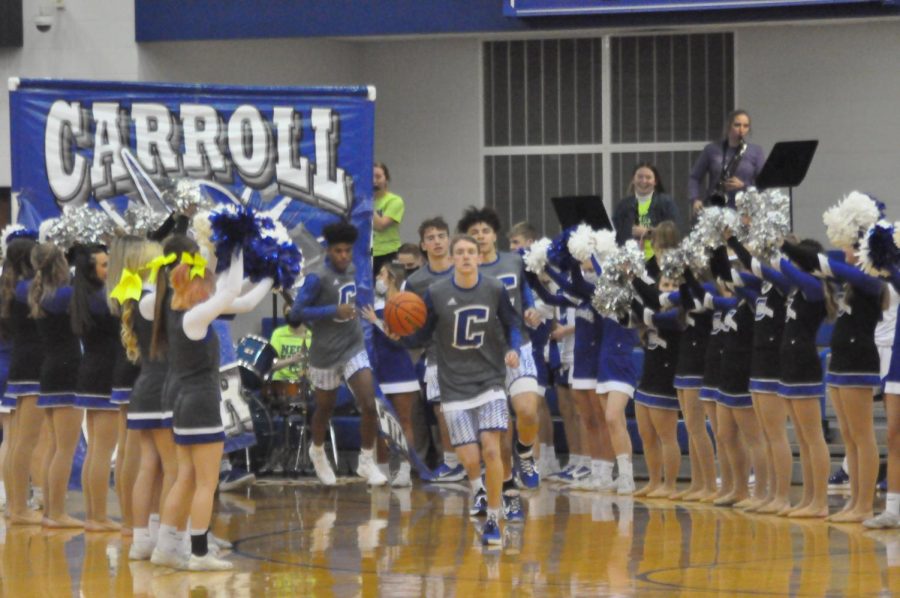 Perhaps the biggest question to ask is when sports will be "back to normal" around here.
"We are full go ahead with practices and events. We are starting the State Tournament for Girls Swim & Dive, Wrestling and Girls Basketball with the other winter sports State Tournaments not too far behind. The events certainly look different with some of the protocols in place (seating arrangements, limited fans) but the competition is the same. At this point, I don't see things changing back to 'normal' for some time. Who knows when that will be but as long as we are able to compete and participate that is good," Ginder said,
Though we may have to deal with a "new normal" for now, continuing to follow protocol and stay safe will speed the process up.
"We remind spectators as they arrive with signage about staying away if they are sick or have symptoms," Ginder said. "Inside each of the ticket areas and gyms we have plenty of hand sanitizer available as people arrive or use thru the night. Bleachers are marked where to sit. Announcements are made thru the night to remind people to wear their masks and distance between family groups. The biggest change has been the elimination of spectators for a period of time and have slowly opened up the number allowed in depending on the level of the county."
No one knows when this pandemic will end, but Carroll is taking the right steps to keep people safe.
Leave a Comment
About the Contributor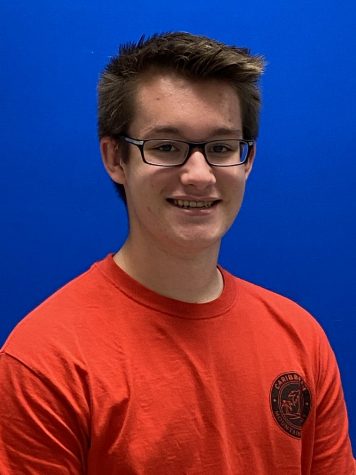 Blake Mast, Sports Editor
Blake Mast is a senior at Carroll High School, who is going into his third year of newspaper. He lives with his mom and his dad, and his younger brother....