March Madness predictions – Sweet Sixteen and Elite Eight
This year March Madness has been especially unpredictable, which is saying something since it's, well, March Madness.
This year has already seen the fall of an one seed, Illinois, and a pair of two seeds, Iowa and Ohio State. 
The Charger Online sports staff has gotten together to make their predictions, up to the Final Four. Each writer will cover a single region.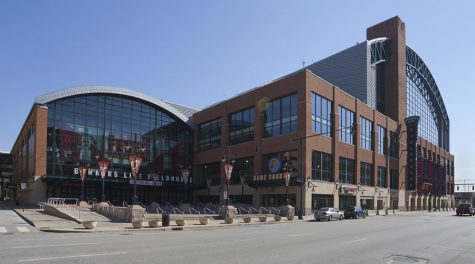 Brayden Busz (East): The east region has been, and is still full of excitement. 8 LSU vs 1 Michigan was a great game to watch. It went back and forth the whole night, but Michigan was the team that landed on top. Some may say that is a surprise, since LSU was hot from the arch, and Michigan was playing without their star Isaiah Livers. But Michigan has seemed to fill his spot nicely.
Lately, 4 Florida State has been playing well too, as they took care of business against 5 Colorado. Florida State couldn't be stopped in the paint, being led by Anthony Polite. He finished with 22 points with 5 rebounds and 4 assists. The Seminoles will face off against Michigan on Sunday. 
The bottom part of the east region bracket has also been a must watch. 14 Abilene Christian upset 3 Texas, and were looking to make a surprise run. But 11 UCLA proved to be too much. UCLA defeated ACU, 67-47. The starting lineup for UCLA was especially impressive on offense, as all five players contributed well. 
Like Michigan playing LSU, Maryland is a Big Ten team playing against an SEC opponent, Alabama. 'Bama has been playing very well all year, and it continued after almost scoring 100 points on Maryland. The Terrapins' defense couldn't find an answer against John Petty Jr. and Jaden Shackelford. They both scored 20 plus points and were on fire from the three point line.
My Final Four predictions have changed drastically since the start of the tournament. Being a Michigan fan, I honestly thought the Wolverines would have lost by now. But after watching the Wolverines play against a good LSU team, without Isaiah Livers, I think they can beat Florida State, and eventually the winner of UCLA or Alabama. I believe Michigan will be the final team standing in the east region. 
Clayton Wagner (West): This year's tournament has been very interesting, with so many upsets. With 2 Iowa losing to 7 Oregon 95-80, Oregon will unexpectedly advance. They will face 6 USC, who is coming right off an important win over 3 Kansas.
1 Gonzaga is also moving on, and will face 5 Creighton who has been on a hot streak, beating 12 UCSB and 13 Ohio. 
These will be very intense games, as all four teams have different strengths. My prediction is that Gonzaga and Oregon will advance to the Elite Eight, where Gonzaga will win and advance to the Final Four. 
Gonzaga has been amazing this season, going undefeated thus far. They are the favorites to win the title and make history, as they could be only the second team in history to go undefeated and win the championship since the 1976 Indiana Hoosiers.
Henry Burgette (South): In the south region, there will certainly be two great Sweet Sixteen games. 
1 Baylor versus 5 Villanova will be one of them. Baylor is coming off wins over both Wisconsin and Hartford, and Villanova just won against North Texas and Winthrop. Villanova's two wins were quite lopsided. They beat 12 Winthrop by ten points, and they beat 13 North Texas by 23. I think in this matchup, Baylor will come out on top. The Bears' great perimeter defense should take away Villanova's biggest offensive strength, three-point shooting. Baylor has held twelve teams to under 32% on threes this year. 
The other Sweet Sixteen showdown in the south is 15 Oral Roberts versus 3 Arkansas. Oral Roberts has gone a long way to get here, and I have a feeling they're not going to stop here. They've beaten 2 Ohio State and 7 Florida. I feel that Arkansas will stick with them for most of the game, but Oral Roberts will pull away at the end. Oral Roberts shoots a lot of outside shots, and made 34% of them in their last game against Florida. They also shot a great 46% percent from the field, and shot 19 for 23 on free throws, which could be a factor in late-game situations.
The Elite Eight will hold a fascinating game in the south region, with a 15 seed and a 1 seed facing off. There are really only two ways that this game could go. Either Baylor dominates, and just can't be stopped, or Oral Roberts stays with them and somehow manages to win. Oral Roberts doesn't have any major advantages, but they will have some serious confidence and momentum if they beat Arkansas. For now I will say Baylor is moving on to the Final Four, but somewhat hesitantly.
Blake Mast (Midwest): Out of the four regions in the tournament this year, the midwest has been the craziest.
Most shockingly, 1 Illinois fell to 8 Loyola-Chicago, so the Ramblers will make an unexpected appearance in the Sweet Sixteen. There, they will play 12 Oregon State.
The Beavers have made their own impressive run as well. They overcame 5 Tennessee and 4 Oklahoma State with their high scoring offense.
I anticipate Loyola-Chicago winning this matchup. Their efficiency on defense will make it tough for the Beavers to score, and their balanced offense should be able to consistently win attacks against Oregon State's interior defense.
11 Syracuse and 2 Houston will also face off in the midwest. Syracuse has gone from being a purely defensive team in the past, to also having a top tier offense. Led by Buddy Boeheim, Syracuse has rolled over 6 San Diego State and beaten 3 West Virginia. They rely heavily on the three-pointer though, so an off night from deep could spell disaster for them.
Houston's defense has proven to be very good, like Syracuse, and they have a strong offense as well. They had a rough game against Rutgers, but played well enough to still win.
I have more faith that Houston will move on, because of their relative consistency on both offense and defense. But Syracuse will fight hard, maybe hard enough to win. Syracuse's ability to close out games is far above average, so a close game may see Houston lose. 
So in the Elite Eight, I think 8 Loyola-Chicago and 2 Houston will play each other. This game will be a very defensive game, so the offenses should be the deciding factors. Since Houston has more star-power on that side of the ball, I predict they will move on to the Final Four.
The Sweet Sixteen will begin on March 27, and should prove to make March Madness 2021 even more enjoyable.
Leave a Comment
About the Contributors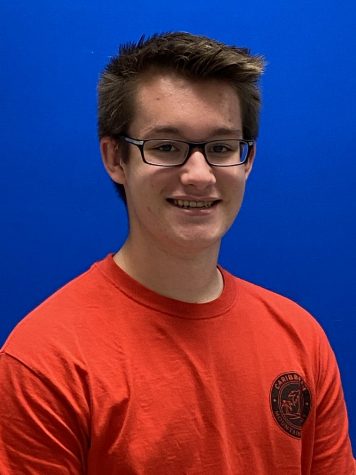 Blake Mast, Sports Editor
Blake Mast is a senior at Carroll High School, who is going into his third year of newspaper. He lives with his mom and his dad, and his younger brother....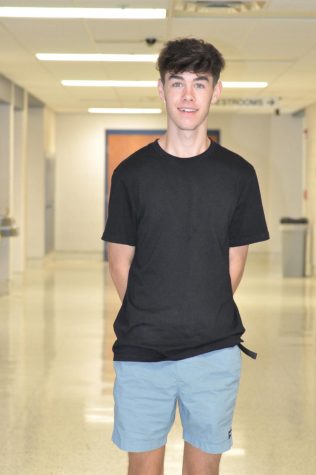 Henry Burgette, Sports Editor
Henry Burgette is a Junior at Carroll. This is his second year in The Charger Online. He enjoys all sports, but his favorites are basketball, football,...