Chargers welcome back a changed Neon Nation
The long held and rather sacred traditions of Carroll High School football return again as the new stadium has its grand opening today, August 20. Along with this revival has come a lot of excitement and questions from the students, mostly and, rather surprisingly, about something as simple as seating.
This issue is in the forefront of student minds because of the past in our retired stadium. Neon Nation never had ample seats to carry all of the students, leaving Freshman in the back or hanging beside the bleachers, watching the games from the fences. With the new stadium, this tradition is getting thrown out the window.
"We built the bleachers with the only purpose of providing students the very best seats.  Our events are about the students of Carroll High School.  We want to highlight that by providing a spot front and center!  Unfortunately in the past, we would encourage all to come, but reality was we didn't have the space to fit all.  We don't want anyone left out, freshman thru senior.  We want the Neon Nation to be everyone!" said athletic director Dan Ginder.
Students have long awaited the day that they can return to their traditions, but with this new stadium and immense amount of seating, there has been a move, much like Ginder mentioned, to bring a more communal feeling to the stands.
"I am hoping to accomplish a student section that focuses on being together and including everyone. I want to bring back the excitement for Friday nights and make community in our school"  said sophomore Brenna Ginder.
Brenna is not the only student who has this philosophy, and the excitement to accomplish this only grows as the opening to the stadium grows closer.
Leave a Comment
About the Contributor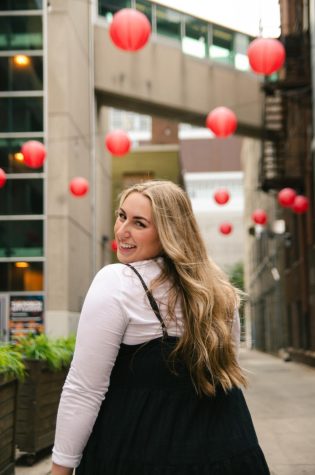 Madelyn Bracken, Co-Editor-in-Chief
Madelyn Bracken is a Co-Editor-in- Chief and senior and here at Carroll who hopes to later pursue a career in mass communications. She will continue her...