Knights spoil season opener
The Bishop Luers Knights defeated the Chargers Friday underneath the lights of Carroll High School's new state-of-the-art football stadium 38-31.
Emotions were high, fans were deranged, and one could feel that Friday Night Lights was back.
As the Chargers gathered on the field to receive the opening kick, you could feel the exhilaration in the brand new stadium. Every fan on their feet, Carroll and Luers.
The student section, jumping up and down, not a single soul sitting, and then suddenly, THUD! And the ball is in the air, soaring right toward Sophomore Brayden Steeley.
Steeley gets a clean catch, makes a move, and breaks toward the left side of the field.
He gets a block, another block, another block! Suddenly, it looks like he might take it all the way.
He starts to break free, and every Carroll fan ever is going insane. As he glides into the endzone, fans are falling down with excitement. 
Carroll-7, Luers-0.
The 1st quarter was quite the battle, both teams going back and forth, but it was Luers that came out on top in the first, the score being Luers-16, Carroll-10.
The second quarter was very much the same, defense being the number one priority.
But after a spectacular run by Jeffery Becker to the endzone, Carroll took the lead into the half 24-23. 
The third quarter was extremely quiet, Luers only scoring once, to put them up 30-24.
Then the first play of the 4th quarter, Luers scores, and puts them up big. Then they tack on a 2 point conversion, putting them up 38-24.
Things don't look good as the Chargers take the field, but all hope is not lost. Chargers take it down the field, and they very quickly score a touchdown, and make the PAT, making this a one-possession ball game.
Then, the Chargers get the ball back after a punt from the Knights, and it looks like the Chargers might have a chance in this one.
But quickly it becomes 4th down extremely quick, and with under 4 minutes remaining, the Chargers turned the ball over, with a lack of quality snaps and good defense by the Knights. 
But there is still hope for the Chargers, as they try to get a stop on defense, and get the ball back to the offense. 
And that's what they do, but with only 1:40 left on the game clock. 
Time was the true villain in this one, as the Chargers were not able to get anything done.
The clock was zero, and just like that, it was over.
Final score, Carroll-31, Luers-38.
Leave a Comment
About the Writer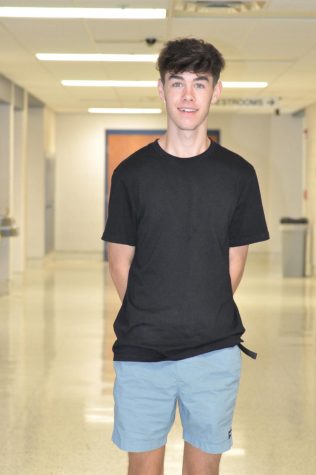 Henry Burgette, Sports Editor
Henry Burgette is a Junior at Carroll. This is his second year in The Charger Online. He enjoys all sports, but his favorites are basketball, football,...