A hero to young girls comes out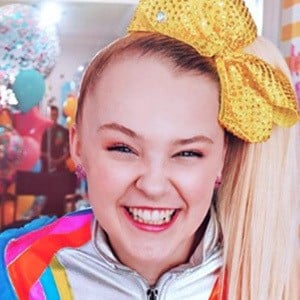 YouTube star JoJo Siwa shared her sexual orientation with her fans when she posted a photo of a shirt her cousin gave her on Twitter that said, "Best. Gay. Cousin Ever."
But the truth is there's really no one like former child star JoJo Siwa at 18, with her oversize hair bows, her signature super-tight side ponytail, her big raspy voice and her wholesome, rainbow-bright music videos, one of which has more than 930 million views.
She went on to dance on TikTok to "born this way" by Lady Gaga which is widely viewed as an LGBTQ anthem. On an Instagram Live later, Siwa affirmed that she is part of the LGBTQ community, thanking fans for their support and said she was the happiest she had ever been.
"I always believed that my person was just going to be my person," she said. "If that person happened to be a boy, great! If that person happened to be a girl, great!" said Siwa.
Celebrities including Ellen DeGeneres and Paris Hilton went out of their way to give Siwa support.
As always some parents were shocked by the news and others where fill with joy supporting her.
"My thing is, I don't want people to watch my videos or buy my merchandise if they aren't going to support not only me, but the LGBTQ community." said Siwa.
One person said "Ok but the impact of JoJo Siwa coming out to millions of very very young kids and their parents? The normalization this has…a queen."
"Of course people are going to say it's not normal, but nothing is normal. Literally not one thing about anybody is normal and it's okay not to be normal, it's okay to be a little different, it's okay to be a little weird, strange, different," said Siwa. "That's something we should never, ever be afraid of. That's something we should be proud of. … I'm the happiest I've ever been, that's what matters."
But both Siwa and her family knew about her identity long before she announced it to the world.
"I did too," her mom, Jessalyn Siwa, added. "A mother knows."
JoJo Siwa inspires more than just little kids that love the oversized bows. She will also be the first person on "dancing with the stars" to have the same sex partner. 
"I'm so happy that I get to dance with another girl. I think this is going to make it normal for people around the world," Siwa said Friday on Good Morning America. "I always said, obviously, you can love who you want to love. That's known all around the world, of course, and that's the message I've been spreading, especially to a younger generation, but now I'm able to say, you can dance with who you want to dance with." 
According to Deadline, host Tyra Banks and executive producer Andrew Llinares said during a Television Critics Association panel on Thursday that the 18-year-old Nickelodeon star will be partnered with a woman when she competes. Siwa and the unannounced pro will become the first same-sex partners to appear on the show.
While Siwa's partner hasn't been revealed yet, the social media star is already excited about the opportunity, gushing about her new gig in an August 26th Instagram post for the show.
About the Writer
Alexis Quinn, Staff Reporter
This is Alexis' first time on the newspaper. She is a Junior she has 9 siblings. She spend most of her time at work or helping her mom watch the kids....