Spider-Man: No Way Home trailer breaks record
Marvel fans at Carroll are not hard to find, and the buzz about new movies and shows spreads quickly through Instagram and word of mouth. Shown through the data, the same goes for the rest of the world.
Spider-Man: No Way Home, the third installment in the Tom Holland series, has broken the record for most viewed movie trailer in 24 hours. The trailer racked up a whopping 355.5 million views, surpassing Endgame's 289 million.
Carroll students' excitement for this movie reaches new levels, as the knowledge of how important to the Marvel Cinematic Universe this movie is rumored to be. The trailer came out of the blue.
"I screamed and was very shocked. Then I paused the video and called my friend," Senior Neda Rahimi said.
Confusion and intrigue struck fans as villains from previous Spider-Man movies were teased or re-introduced. Many began to look or find theories about what the movie might bring to the universe, most popular is the rumor of something called the multiverse.
"I was really confused at first, but then I saw a theory that it was the other Spider-Man entering the universe," Rahimi said.
The teased addition of the Andrew Garfield and Tobey Maguire versions of Spider-Man have been confirmed through the trailer in a round-a-bout way by the showing of their villains.
Another theory is the addition of the whole Sinister Six, Spider-Man's group of supervillains from the comics.
The theories are endless. Tying in the end of Marvel's TV series LOKI, leaving the multiverse ripped open, Peter being stuck in an alternate reality. Marvel's classic fake death plot, allowing Mysterio to still be alive and possibly assemble the aforementioned Sinister Six. Truly endless.
But, the world must hold their excitement and place their bets on what will happen as they await the film's debut on December 17, 2021.
Leave a Comment
About the Contributor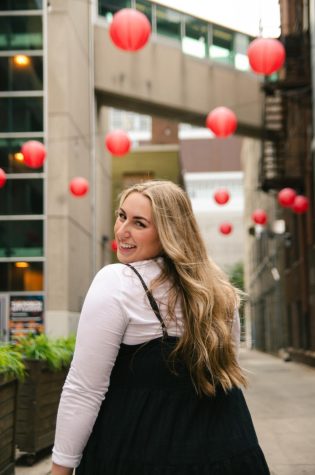 Madelyn Bracken, Senior Editor-in-Chief
Madelyn Bracken is a Co-Editor-in- Chief and senior and here at Carroll who hopes to later pursue a career in mass communications. She will continue her...