Blonde streaks back and stylish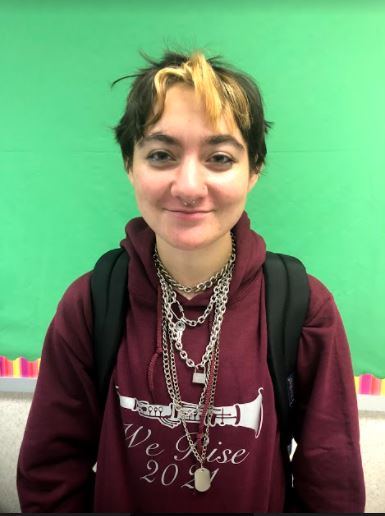 The latest hair-based trend at Carroll is having chunky blonde streaks contrasting against black or dark brown hair. 
Chunky highlights were originally popular in the early 2000s with celebrities like Lindsay Lohan and Kelly Clarkson sporting them until the trend fell out of fashion in the late 2000s. It was mocked upon its decline, with Stephanie Brown, a master stylist at New York's IGK Salon Soho, calling the style "terrible."
However, the style has made a comeback since 2020 with the once-maligned highlights revived through E-Girl influencers on social media sites like TikTok. The highlights tend to be blonde but other colors like white and neons are popular too.
Junior Frankie Fisher, who has blonde bangs against black hair, credits the style's contrast in color as the key to its rebirth.
"I don't know exactly why people first started [dying their hair], but I'm guessing its because of its light on dark appearance. Black and dark brown hair isn't usually styled with blonde hair, and I think the fact that its different is what makes it so cool," he said.
Fisher isn't confident the trend will last long, however, citing a decline in heads of highlighted hair.
"…It's sort of been dying out since last year," he said. "I'm sure some people have their hair like this, but I just don't see it as often as I used to."
Leave a Comment
About the Contributor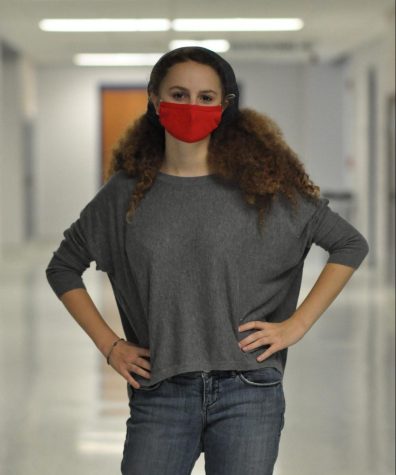 Stella Rae Brewer-Vartanian, News Editor
Stella is a junior in her first year of being on the newspaper staff. She is also part of Studio 415's staff. She enjoys chess, video games, Monopoly,...