Activities boosting fall spirits
When it comes to fall activities, Fort Wayne and the surrounding area has a lot to offer. Whether it be pumpkin patches, scary haunted houses, corn mazes, or even visiting a dairy farm, there is so much to do during the fall season. Kuehnert Dairy Farm and The Haunted Castle & Black Forrest are two options that should be put on the list of fun fall activities.
This year marks Kuehnert's ninth season doing their Fall Festival. It began September 17th and continues until  October 31st, open only on weekends.
They have many different activities offered at the festival such as the corn maze, learning about the dairy cows, painting pumpkins, going on a tour of the farm, cornhole, a playground area, jump pad, scavenger hunt, and lots of good food.
Natalie Field, a tenth grader who started working at Kuehnert this year, says she has really enjoyed the experience. "I recommend doing the corn maze, going on the tractor ride to look at the baby cows, and of course trying the mousetrap."
The Mousetrap is an award-winning grilled cheese sandwich, created by Andrew Kuehnert.
Other food and drink options at the festival include nachos, ice cream, different flavored milks, hot apple cider, freshly squeezed lemonade shake-ups, hot chocolate, and coffee.
The corn maze is one of the more popular attractions at the festival. There is a new design every year. "This year the corn maze is dedicated to Alan Kuehnurt," said Natalie.
It is a celebration of his life, showing angels, wings and a halo. Since working at the fall festival, Natalie has gotten to have an inside look at what all goes into making the festival happen. Some of her duties include making some of the food, handing out drinks, and sweeping the corn tent and robot building.
Natalie says that if anyone is interested in working at the festival in the future, you just have to be a high school student.
The Haunted Castle and the Black Forest, located near the St. Vincent Scout Lodge has been open every fall season since 1980. The attraction is operated with the help of the St. Vincent Boy Scouts, as well as other volunteers.
Tickets are either 16 or 26 dollars depending on whether you want VIP or general admission. The castle is open from now until the very end of October, and specific dates can be found on their website.
They also provided safe trick or treating on October 17th, and Lights On Haunted Castle the same day. Times are generally from around 7pm-11pm, but keep in mind that lines may be long and it has to be dark before the activities begin.
T' Kindt has been with the Haunted Castle and the Black Forest for around 10 years this season. He's been volunteering since he was a boy scout himself and aged out in 2015.
"I enjoy the process of setting up the haunted houses each year. It takes an immense amount of work and it's so satisfying to see it all come together so the public can come through and be scared. It's very rewarding," said T'Kindt in regards to his personal experience with the haunted castle.
Leave a Comment
About the Contributors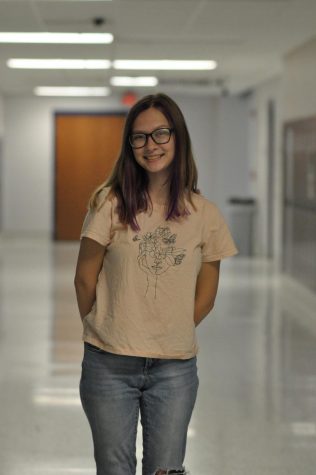 Kylee Pemberton, Staff reporter
Kylee Pemberton is a senior at Carroll, who works two jobs and enjoys spending her free time with family/friends. She is the president of media in GSA....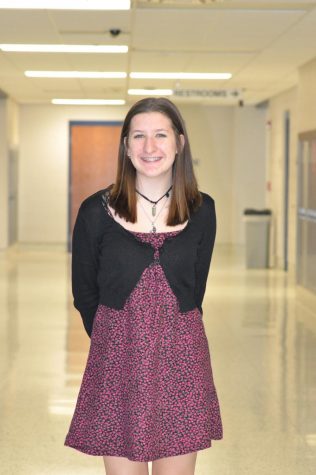 Etta Horton, Opinions Editor
Etta is a junior and this is her first year on staff. Her favorite color is green and she enjoys spending time outside. She loves music and is interested...