Mrs. Roberson greets freshman everyday
Get to know one of the freshmen office secretaries, Mrs. Roberson.
The office secretary is the first and sometimes last person you see during the school day, and they are always ready to help you out with a smile. 
The first one students often see coming into school is Mrs. Roberson, one of the freshmen office secretaries. She has helped hundreds of students with late-check ins, as well as any other issue they may have. However, not many students know much about her, besides a voice and a face, so she was interviewed to give students a bit of an insight into Mrs. Roberson's life outside of school, as well as what she likes. 
"I have three boys, and a Yorkie named Bella," Roberson said.
When she's not spending her time helping students in the freshmen office, she's watching her favorite TV show- Virgin River.
"My favorite holiday is Christmas," she said.
Who wouldn't love a holiday where they don't have to see freshmen for two weeks? That was a joke, but Mrs. Roberson actually really likes to work in the freshmen office because of that reason- the freshmen. 
"I love working here in the freshmen center, because we get new kids every year, while if I worked in the 10-12 building it would only be new kids every couple of years. On the freshmen side, every day is different, and that's what I like," said Roberson.
She is truly a nice person, always willing to help a student who wanders into the office in need of assistance. She is a part of many students' days, though some of those students can only recognize a name and a face with the person with who they figure things out. 
Leave a Comment
About the Contributor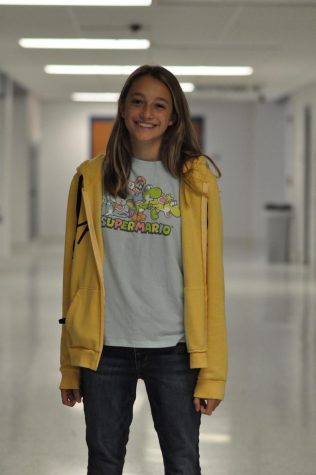 Madison Harrell, Staff Reporter
Madison is a 15 and a freshman, and she is excited about the opportunity that people will get to read her writing through this website. She enjoys reading,...