Club 'Animated' by art
Animation Club, a design club hosted by Mr. McFarren in room 124, is a club perfect for young animators.
"In the club we just focus on enjoying animation and the ideas within the art form," said McFarren. "I show examples of different kinds of animation, but the big thing we do is learn the Program Animate in the Creative Cloud and try our hand at doing some rough animation."
One of the many students who joined for the first meeting, sophomore Ian Martinez, said, " I joined this club because I have an interest in animation. I haven't been animating very long, since the start of 10th grade, maybe."
The club varies year to year on what it does during meetings.
"We've done different kinds of things over the years around animation. Some years we've focused on more traditional hand drawn animation, some years we just talk about and watch more animation than making it. It kind of depends upon the kids in it, their interest and focus," said McFarren.
"The number of kids who join varies tremendously. It mostly depends on whether there are other things keeping them from being available," said McFarren. "We generally lose kids over the year as their responsibilities pile up. But we also have a core of kids who love it and stay with it, trying to get as much out of it as they can."
Leave a Comment
About the Contributor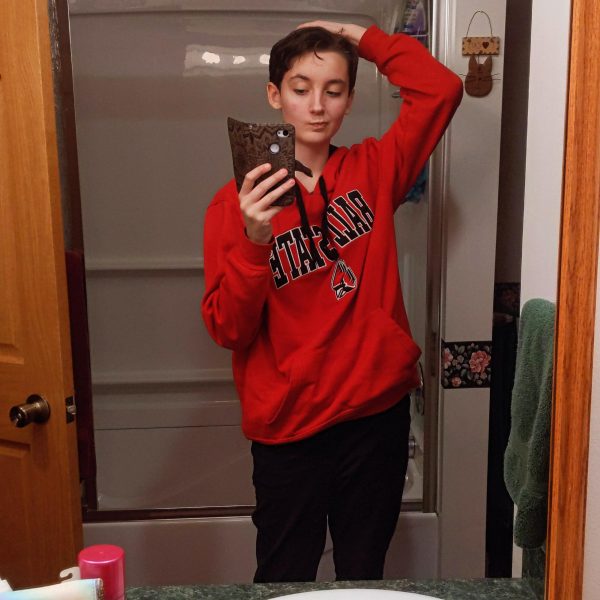 Gwen McCleary, Co-Editor
Hi, my name is Jack, and I'm a senior. I'm a writer on the Charger Online, a songwriter, and a person who's too fruity for homophobes to handle. I'm also...