Carrroll Football Postseason Preview
The Carroll Chargers have had a great regular season and are trying to take a strong record and turn it into playoff success.
With the relegation of Snider to 5A, IHSAA Sectional 3 only has 3 teams left, Carroll, Homestead, and Warsaw.
Carroll and Homestead will face off for round two at Charger stadium for the first round of Sectionals.
The winner will host Warsaw and take on a tough football team.
While Homestead is going to be very eager to get payback on Carroll after a week 7 17-10 loss to the Chargers.
Carroll will have plenty of incentive too, as they look to prove that the win against homestead was no fluke.
If Charger stadium was loud for the regular season matchup, fans can only imagine what a playoff game against these same Spartans will sound like.
The Chargers have had their struggles against these two teams, but this is a whole different year.
The Chargers hadn't beat Homestead since 2015 until this year, and Warsaw upset Carroll in a very disappointing showing from the Chargers in sectionals last season.
Some wins against these traditionally strong programs could cement this team as one of the best seasons in Charger history.
Around the rest of the Summit city, Bishop Luers looks to run through the 2A competition.
In 5A Northrop, Snider, Bishop Dwenger, and North Side all compete for one spot in regionals
In 4A action, Wayne and South Side compete with teams outside of the city for a chance at regionals.
All of the smaller sectionals are fun, but the Main event is 6A, and 6A will be running through Carroll High School.
Whichever school prevails out of Fort Wayne will have a tough task, going to regionals and having to upset an Indianapolis area school.
Carroll and Homestead's greatest seasons have been often shut down by Northern Indy suburbs like Carmel, Westfield or Hamilton Southeastern.
The favorite to win state hasn't changed in nearly two years, The Tayven Jackson-led Center Grove Trojans look to continue their dominance and win state again.
With fewer teams in the class, class 6a has an off week before week one of sectionals, which gives the Chargers an extra week of preparation and recovery for Homestead.
Carroll hasn't played in a close or meaningful game since Homestead with blowouts against Concordia and Wayne.
This could mean two things for the Chargers, they could come out extra prepared and ready to compete and take care of Homestead like they're capable of, or they could rusty with all of this time off.
Carroll is traditionally well-coached and disciplined behind coach Doug Dinan and the Chargers will likely be more than ready to play.
The Chargers take on the Spartans tonight and look forward to a lengthy playoff run.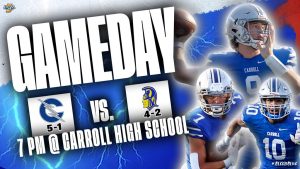 Leave a Comment
About the Contributor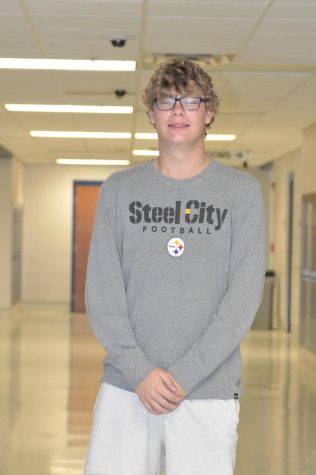 Quentin Gilbert, Staff Reporter
Quentin Gilbert is a Junior at Carroll High School. He plays baseball for the Chargers. Along with playing baseball Quentin really enjoys watching sports,...