Neon nation support extends to regionals
With another impressive football shutout against Warsaw (36-0), the Chargers move on to regional play for the first time since 2014, with yet another home game. They are set to face the Westfield Shamrocks at 8pm this Friday, and gates will open at 7pm.
This game is going to be a challenge for the Chargers, but with their drive and the support from their enthusiastic student section, this game will be exciting nonetheless.
At the end of the previous game, the Neon Nation, whose theme was "bleed blue", rushed the field to embrace and congratulate the team.
A post via the Neon Nation Instagram on Tuesday said that the theme for this game will be all Carroll colors: neon, blue, and white. Many students shared the post to their stories to spread the word and express excitement. Junior Maggie Haupstueck was one of them.
"I love the theme being all Carroll colors because it will show Neon Nation's school spirit," said Haupstueck.
For many Juniors, the last year they got to experience Neon Nation was their Freshman year. Going to football games and getting to be a part of the group is really exciting for many.
"I feel like neon nation has been really fun and exciting this year, especially when everyone participates and cheers," said Haupstueck.
Leave a Comment
About the Contributor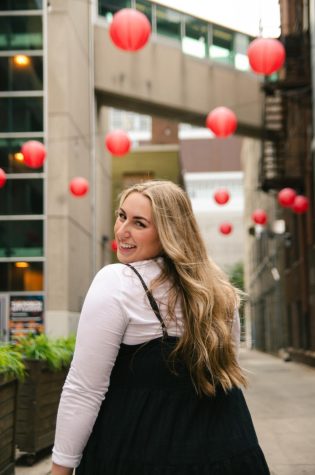 Madelyn Bracken, Senior Editor-in-Chief
Madelyn Bracken is a Co-Editor-in- Chief and senior and here at Carroll who hopes to later pursue a career in mass communications. She will continue her...