Spotify Wrapped 2021 has arrived, taking over Instagram feeds
When it comes to Spotify, some are casual listeners with no need for a premium subscription or an analysis of what they had playing in their ears. For others, the whole year is spent crafting playlists and hyper-fixating on songs, albums and artists to ensure their Spotify Wrapped is tasteful. Perfectly curated to represent who they are.
Whichever stereotype you are, it is no mistake that your Instagram feed has been bombarded by all of your friends sharing their listening trends.
Globally, the top five artists of 2021 were: Bad Bunny, Taylor Swift, BTS, Drake and Justin Bieber. Bad Bunny holding the title from last year. If these artists were in your top five, you for sure aren't alone.
You also aren't alone if High School Musical: The Series star Olivia Rodrigo made it onto your 2021 wrapped. Her first single, driver's license, was the top song not only in the U.S., but globally. Her song good 4 u also made the top five on both lists. What can we say, relationships are hard sometimes.
Each year Spotify develops different features that show you how you listened. They were no less creative this year. A feature that intrigued many was the "audio aura". Your listening defined by two words and associating colors to create a palette of color per your apparent audio moods.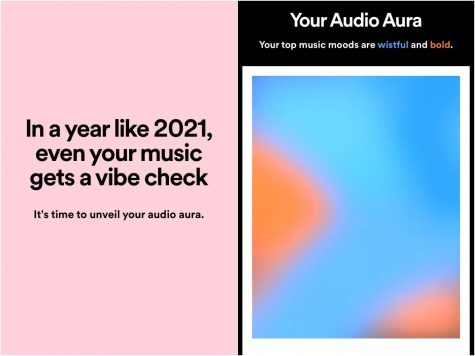 Another feature that appeared this year was the movie soundtrack. Spotify created scenes and chose songs that you loved and fit the mood to soundtrack the movie that is your life. Some of these included "the opening credits theme", "the song playing as you proclaim your love in the rain" and "the song playing as you defeat the ancient vengeful spirit".
A feature that they have every year tells you how many minutes of music you listened to. Some listened to over 80,000 minutes of music. That is a whole lot of Spotify. Indie Pop, Dance Pop and Rap can be found in most people's top genres.
According to and article on INSIDER, Spotify said there were three kinds of playlists searched for most frequently. These being sea shanties, aliens and close encounters and music for plants. If those three don't describe the world's 2021, I'm not exactly sure what else could.
Leave a Comment
About the Contributor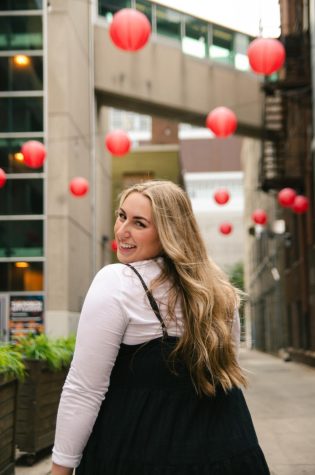 Madelyn Bracken, Co-Editor-in-Chief
Madelyn Bracken is a Co-Editor-in- Chief and senior and here at Carroll who hopes to later pursue a career in mass communications. She will continue her...