Speaker finds life worth celebrating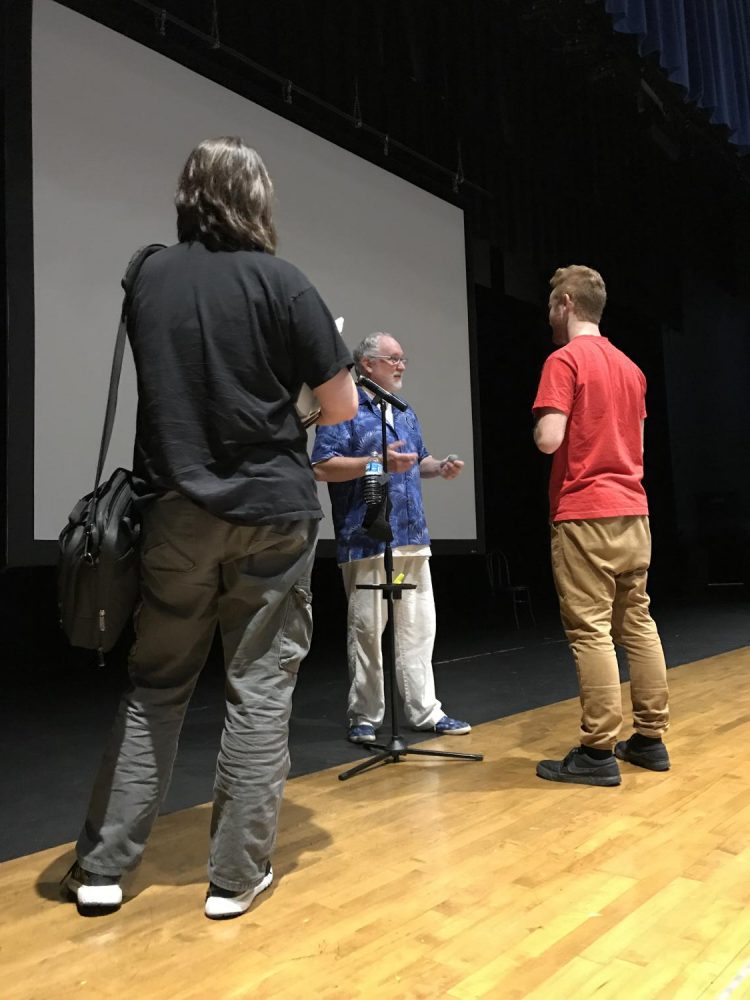 As soon as Kevin Wanzer stepped onto the stage with his first laugh on September 13, his jokes made the student body excited and enthusiastic about the presentation. His message was incorporated into stories and jokes that kept the student body wanting more.
His message, choosing love, finding the funny, and choosing to care kept the students interested through the entirety of the presentation. Wanzer used humor and current problems in today's world in order to convey one simple message: kindness.
In just a short amount of time, Wanzer had the audience remembering his message. His messages about love and kindness will leave their lasting impression on the CHS student body.
"I try to address love in different ways," said Wanzer. "Trying to shine light on hate makes people stronger against it."
Wanzer started speaking in front of others when he was on a Sophomore in high school. He was involved in a student organization PUSH: Prevention Using Student Help, a club pushing back against drugs.
Eventually, Wanzer was noticed by First Lady Nancy Reagan, and was appointed a delegate to the White House Conference for a Drug Free America. Wanzer then went around the country, speaking out against drugs.
"Speaking is all I've ever known," Wanzer said. "Though the hardest part is not the speaking, but the traveling."
Kevin not only speaks all over the country, but worked for the David Letterman show starting in 1987. He was in charge of finding stories about the celebrities coming onto the show and finding funny or interesting stories that David could talk to them about in the show. He would find family members and friends of the celebrity and listen to and find stories that the particular person could talk about on the show.
"I would research them, and find their funny stories," said Kevin. "You never want a guest to be uncomfortable."
The funniest moment, Wanzer said, was when Bobby Knight, former Indiana University basketball coach, was on the show. Each intern would be assigned a celebrity, and Wanzer was assigned to Knight. He was told to get Knight into makeup before the show.
"I told him [to go to makeup] and he pinched my neck and said 'I don't do makeup'," Wanzer said. "I went back to the makeup people and told them to get Knight themselves."
Outside of Wanzer's professional world, he lives with his husband and daughter in Indianapolis.. Their daughter Scout, is a Junior in high school. Scout has gender dysphoria, and identifies as a girl when she was born a boy. Her foster family before Wanzer had not agreed with Scout on her decision, and the couple then received Scout when she was five.
"We knew for sure we wanted to adopt," said Kevin. "We were given Scout, and we welcomed her in."
Wanzer has spoken in 49 out of the 50 states (South Dakota), and four different countries around the world. As he speaks in both schools and professional settings, he finds that everyone just wants to laugh.
"I have found that students always love to laugh, and the adults are just kids who have grown up," says Kevin. "It's so important to connect with the audience."
A lasting piece of advice Wanzer left with the school was to find the kind and to care about everyone.
"Don't follow a leader out of fear," says Wanzer. "Don't follow someone blindly."
About the Writer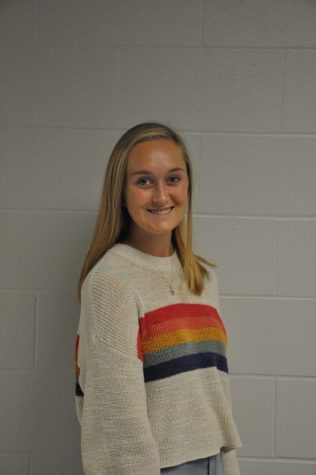 Hannah Harper, Editor Emeritus


Junior Hannah Harper is now in her second year of newspaper, after having taken journalism her freshman year. As this is her first year as Editor,...