Back to Back; A look back at Carroll Baseball's Legacy

Carroll High School is well known for its multiple successful athletic programs, but none rival the history and tradition of Carroll Baseball. For over thirty years Charger baseball has stuck to the same routines, same traditions, and same winning mentality.
This starts with head coach Dave Ginder, who played for the Chargers in the early '90s and began coaching at Carroll in the early 2000s. Knowing the tradition and seeing the success of his playing career, Ginder decided to keep these same traditions and Charger baseball has been one of the premier programs in the state.
Carroll Baseball has stayed consistent for years, all black cleats, no long or facial hair, a commitment to small ball, and just playing the game the right way. This had led to very successful seasons, including 7 sectional titles from 1998 to 2008, including three regional titles and a semi-state in 1999.
All these years of hard work and dedication came to a crescendo in the early 2010s when the Chargers finally break through the glass ceiling.
The 2010 high school baseball season came along and Coach Dave Ginder knew he had a great team, but I'm not sure if he expected greatness from this group of what he and assistant coach Brett Windmiller would describe as "Baseball Nerds". They found guys who could play ball, but more importantly got players who knew baseball and loved the game.
Northern Indiana is often seen as inferior to the south but Carroll plays no slush of a schedule, as they play the best of the best in the North, plus an annual trip down south to play great programs in Jeffersonville, New Albany, and Floyd Central. These early season games give the Chargers to see how they stack up with the rest of the state. The Northern Indiana baseball scene however is extremely underrated and always prepares the Chargers for the playoffs. In the regular season, Carroll faces off against many of these northern powerhouses like Penn, Northrop, Snider, and Norwell.
Once the postseason came around everybody all around Indiana knew that Carroll had a pretty good program but nobody expected these Chargers to advance to state, which they did. Behind strong pitching performances and brilliant uses of small ball, Carroll advanced to state and set a date with one of the most daunting players and teams in all of Indiana.
Dillon Peters and the powerhouse Cathedral Irish from Indianapolis. Whether it was the powerhouse program who owned 3 state titles, 14 regionals, and 25 sectionals, or the star pitcher who is still pitching in Major League Baseball, nobody gave Carroll any chance to beat this team.
Fort Wayne teams aren't given any chance from the rest of the state, especially when playing an Indianapolis area team. Whether it's football, basketball, or baseball Fort Wayne just tends to get overlooked. That's why in 2010 when Carroll went to Victory field to play under the lights and potentially bring home a championship they were playing for more than just Carroll, they were there to prove that the city of Fort Wayne belongs in Indiana high school sports.
Playing at Victory Field in downtown Indianapolis is what every high school player and coach dreams of every year, seeing your hard work memorialized and knowing that the moment will live forever.
Well, that's exactly what the Chargers did, they played their brand of baseball (Clutch pitching and using small ball to sneak some runs across) and were able to take down current Pittsburgh Pirates pitcher Dillon Peters and Indianapolis Cathedral.
Ginder has very fond memories of Victory Field, "The perfection of the field, the excitement and the focus of the kids and of course, watching our kids dogpile as champions!"
Winning a State title is a huge accomplishment on its own, but with a young roster the year before, Carroll knew they would have a chance to run it back as state champions. However, Ginder has said that the rest of the state called Carroll's win a fluke and that they would never go back. This put a big red X on the Chargers back as everybody looked to prove that Carroll was nothing more than a one year wonder.
What the rest of the state didn't realize was that they have now just energized the Chargers, who looked to Prove that they were no joke.
The State quickly learned that they were no joke, and they meant business. During the 2011 season, Carroll rattled off a school record of 32-2.
Come the end of the season and Carroll and Cathedral got to meet once again, many around the state believed this was Cathedrals moment to prove last year was a fluke.
But it was the little guy, the non-Indy school proving they belong, once again beating the mighty Indy program.
Going back to back in any sport is an incredible accomplishment and not something that happens often. Doing it in baseball is something even more impressive, as baseball is one of the most unpredictable sports in the world, where anybody can beat anybody. For context, no team in the 21st century has repeated as champs other than Carroll and nobody has done it since Jasper in 96-97. Anytime your program is in the same breath as Jasper you're in good company.
These two seasons of Carroll baseball have immortalized Carroll's rich traditions. Since the back to back titles, the Chargers have won 5 of the past 9 sectional titles(2020 canceled due to COVID). Carroll's sectional is no slouch either, with successful programs competing like Northrop and Snider. This continued dominance is thanks to a tight knit baseball community and lots of traditions. A focus on the mental side of baseball by assistant coach Brett Windmiller and a focus on baserunning and the small ball has kept and will keep Carroll competitive in Indiana's premier division(4A) for years to come.
Carroll baseball focuses on the number three. The number three represents the Charger's determination to bring state championship number three to Carroll High School. Strong Baseball traditions past and present led Carroll to the promise land two years in a row and will continue to guide to Carroll to success.
Leave a Comment
About the Contributor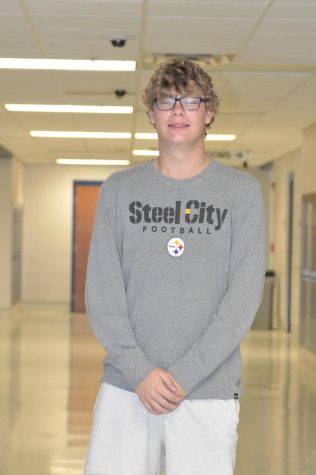 Quentin Gilbert, Staff Reporter
Quentin Gilbert is a Junior at Carroll High School. He plays baseball for the Chargers. Along with playing baseball Quentin really enjoys watching sports,...