Kate's Kart comes to Carroll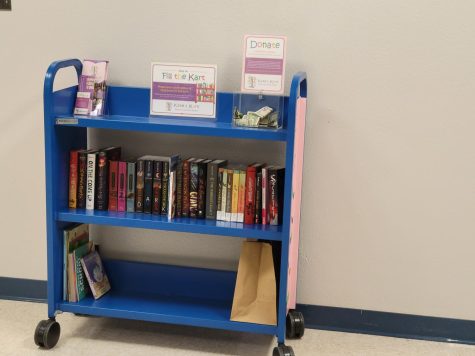 Kate Layman was a child who loved books. It was a way that her parents connected with her while she was hospitalized. Kate spent a lot of time in the hospital and had several surgeries done on her to try and help her heart defect and a genetic disorder. Unfortunately in 2008, despite the best efforts of many, she died at the age of only 18 months. However, the parents of Kate, Krista and Andy Leyman, turned this tragic event into something positive.
"Our family wanted to do something in memory of her, as well as maybe making someone else's life a little better." Co-founder of Kate's Kart, Krista Leyman said, "Because of her love of books, books became the obvious choice."
The idea of donating books soon turned into a charity for book donations called Kate's Kart. Kate's Kart started soon after with a cart in Lutheran hospital. Since then they have been quickly expanding
"Over the past 14 years, Kate's Kart has steadily grown all over Northeast Indiana," Layman said, " We currently have 33 Karts in 20 different hospitals in 14 different counties."
Not only this, but they have been partnering with NACS for several years, eventually leading to a new partnership with the CFC this year.
"Perry Hill, Cedar Canyon, Huntertown, Eel River, Cedar Canyon, Arcola, and Carroll Middle School have all done book and fund drives over the years in support of Kate's Kart," Layman said.
This partnership is headed by the CFC student council who took the initiative by adding a cart to the CFC this year.
"We asked to donate books to them, and then it was their idea to have the cart at the school." Freshman student council member Olivia Harley said, " That was a really good idea."
It's easy to see why this cause is so loved as shown from the over 335,000 books that it has helped to donate. Beyond just the numbers it is also greatly appreciated by the families that receive them as shown by the many that were positively impacted in the past.
"We've heard from families who say the gift of a Paw Patrol book was the first time their sick child had smiled in days." Layman said, "Others tell us the book they received in the hospital is still their favorite book, 3 years later."
Overall both the patients and the Layman family are incredibly touched by this cause, and it shows that even when tragedy strikes, it's still possible to turn it into something positive.
"Had Kate lived, she would currently be a freshman at Carroll. I think that it is really amazing that her potential friends are collecting books in her memory…even though they never met her," Layman said.
While the charity is very successful outside of Carroll, it is currently struggling to be recognized inside of Carroll, especially because it is absent on the 10-12 side of the building.
"There needs to be more awareness about it." Harley said, "If I was not the one running it, I would walk right past the cart."
If a student or staff member wants to donate either new books or monetary donations there is a cart in the freshman center cafeteria. All donations are greatly appreciated and will go directly to the cause.
"If they realized that books could help people in the hospital with a moral journey," Harley said, "They could then essentially realize that books can save lives."
Leave a Comment
About the Contributor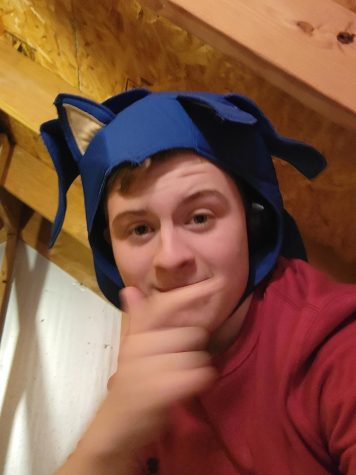 Keagan Mould, Staff Reporter
Keagan Mould is a Sophomore at Carroll High School. He likes to play video games in his free time and is actually pretty good. He happens to own over 50...