A look back on the 2022 Pep Band season
Looking back on the season of the Carroll Pep Band, their season was filled with memories and lots of school spirit. Although they don't technically compete, junior Jenna Potter talked about her experience with being a part of the pep band, and how starkly different it is compared to any other competitive band.
"It's a lot more laid back in general," Potter said.
She continued to talk about how much more carefree the pep band tends to be, and how she has more freedom to do what she wants.
"At the games, we tend to yell more than at the football games," said Potter.
Additionally, junior Isabelle Fisher agreed that pep band is much more laid back than regular band or marching band.
"Pep band was more for a fun time and the main thing was to get people happy," Fisher said. "Not to be perfect."
Compared to concert or marching bands, the songs performed in pep band were more popular ones that the crowd would be more likely to know, including The White Stripes' "Seven Nation Army", Journey's "Don't Stop Believin'" among other well known songs.
Although the season for pep band in basketball is over, it seemed to be a relatively memorable season for the pep band team.
"It's so fun to hang out with friends," said Fisher. "I have a lot of good memories from it."
The musicians in the pep band are looking forward to next season, where they can make just as many memories as they did this year.
View Comments (1)
About the Contributor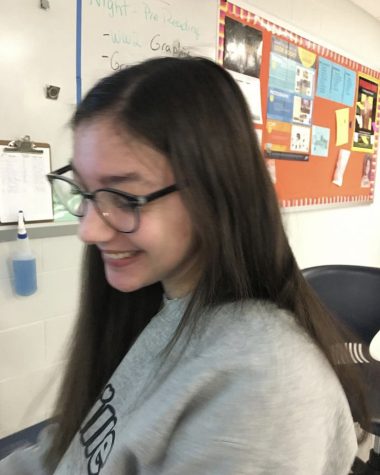 Hanna Fox, Senior Editor in Chief
Hanna Fox is the Editor in Chief at Carroll joining for her senior year with the Charger Online Newspaper. She likes the colors yellow and brown, smiley...