Spinning through a spectacular season
As the Carroll Winter Guard season twirls to a close, their season has been nothing short of whimsical. The winter guard's Varsity and Junior Varsity teams have had a successful 2022 season, with multiple competitions ending in notably high rankings. Both teams took 3rd place in their separate divisions at Center Grove High School this past weekend, and could not be happier about their season.
Junior Arwen Sparks, member of the Junior Varsity team, talked about the success of her team and how they've been doing this season.
"The season has been good," Sparks said. "Overall we have been placing well in our class."
Sparks has confidence in her team, as she feels as though she is connected to every other performer around her. Before the state competition last weekend, she said she was excited for the competition.
"I'm looking forward to performing it and being able to walkaway from the show knowing that everyone did their best and nothing less," Sparks said.
Junior Zoe Busse, member of the Varsity team, had similar things to say pertaining to their winter season, and the memories she has made from it.
"The season has been pretty successful," Busse said. "It's super fun."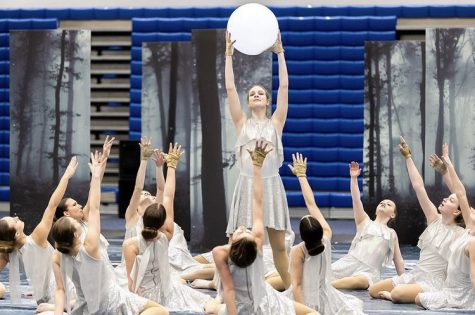 Both groups work hard for countless hours every week to put together routines with songs behind them, meticulously going through their routines and perfecting them. Zoe went on to explain just how much effort and time is put into color guard, and how much of it tends to go unnoticed.
"Although we have 3 hour practices 3-4 days a week, it is worth it and helps us get better," Busse said.
Over the course of their season, they have dedicated their time outside of school to guard, and it has paid off, with an exceptional placement among the entire state of Indiana.
Congratulations to the Varsity and Junior Varsity groups of Carroll on your efforts at state this weekend, you all killed it out there!
Leave a Comment
About the Contributor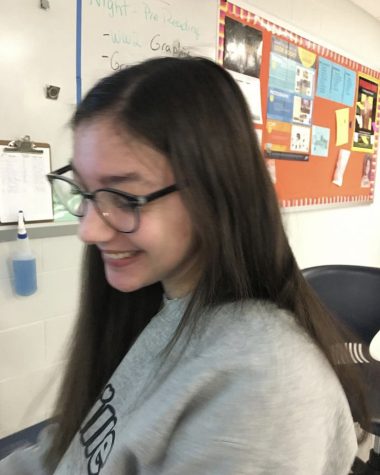 Hanna Fox, Senior Editor in Chief
Hanna Fox is the Editor in Chief at Carroll joining for her senior year with the Charger Online Newspaper. She likes the colors yellow and brown, smiley...