Bennett displays reborn spirit
Looking at Junior linebacker and wrestler Dylan Bennett, few people can see past his imposing size and the devastating tackles.    
"People look at me and think of me as this tough guy but really I'm super loving, super caring," Dylan said.
Dylan grew up in a rough situation and has been looking for ways to improve his station in life.
"I was surrounded by a lot of drugs and grew up in a bad neighborhood," Dylan said.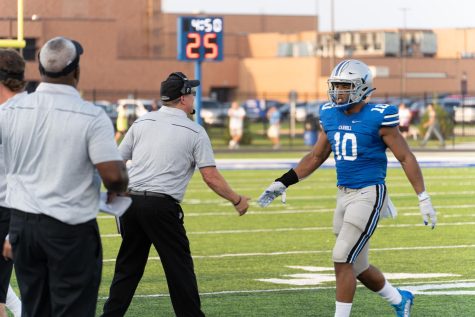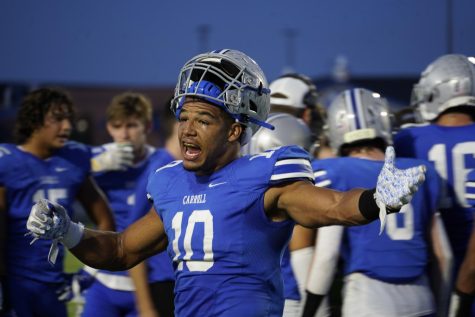 Life changed drastically for Dylan when he declared his Christian faith and was baptized at Pathway Community Church on January 23rd, 2022. 
"Getting dipped down into the water and coming back up and knowing all my sins have been washed away," Dylan said. "It was amazing."
Dylan's family is a source of his strength and determination.  
One of Dylan's biggest supporters and fans is his mother. She sacrificed a lot in order for Dylan to reach this level of excellence on the football turf and wrestling mat. 
"My mom fought to get me where I am today. I just don't want to grow up like my mom and dad did," Dylan said. "I want to grow up in an atmosphere where I can do better and to be a good role model to my brothers and sisters." 
After high school, Dylan wants to play football at the next level and has received interest from a few FBS schools and several FCS universities. 
"I'm hoping to go play a little bit of college football. Play for a few years and maybe even go to the league after that," he said. "That's the goal."
While his life outside of school consists mostly of sports and sport related activities, Dylan wants people to see the good person he is and the person he aspires to be.
 "I'm open to anyone to come up to and talk to me," he said. 
Leave a Comment