The start of a new school year, and the changes it brings
As a new school year starts, plenty of changes are only natural, and this year they are more rampant than ever. One major example of this is the new NACS superintendent Wayne Barker. Barker initially started his education career at Carroll 32 years ago as a business teacher, and starting this year he has finally returned–now with an upgraded position. 
"I am very excited and blessed to have this opportunity to be the superintendent at NACS," said Barker. "This is one of the premier school districts in Indiana without any doubt."
Not only does NACS have a new superintendent, but Carroll has a new principal as well. This new principal is Cleve Million, where he was previously an assistant principal. 
"I'm excited with the direction Carroll is going," said Million. "I think the year has started off really, really well."
This sentiment of a great start is also shared by assistant principal Jeremy Yates who contrasts this year to the beginnings of previous years.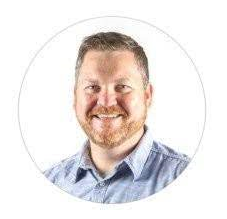 "We haven't had to worry too much about Covid; [It's] pretty much back to normal for the most part," said Yates. "It's a lot less stressful for everybody."
One major change that has come out of preparation for this school year is the change of the tardy policy. In the past, the system was if you get 3 tardies, you would then receive detention, and would progressively get harsher punishments for every subsequent tardy. Some examples of this include a Monday school at 5, as well as the consequences if a student didn't show up to their punishment. The newly revised system starts punishment at 5 tardies with detention as well as reminders on the 3rd and 4th offenses. 
"We feel like it gave us an opportunity to give students some more intervention," said Million. 
This change especially impacts freshmen because of the increased travel between the 10-12 and the CFC.
Depending on the two classes traveled between, this trip has the potential to be the longest walk from point A to B possible within the building. This has led to many detentions of incoming freshmen that can seem intimidating.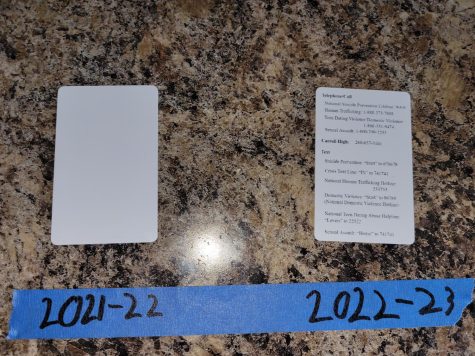 "A lot of times when it came to tardies, we had kids who were assigned detentions that had never been in trouble or been to the office for anything ever before," said Yates. "I'm sure for some of them it is a little terrifying."
Beyond this bigger change, several smaller ones have also taken place such as the freshman cafeteria stage being moved forward to make more office space for the district. Even more notably, the backs of the student ID cards have changed to make info such as the suicide hotline and mental health hotline more available to students. NACS was considering this change until finally, the state government decided on the issue.
"The state legislator made it a law that on student IDs, there needs to be printed information for suicide prevention, mental health assistance, and things like that," said Million. "It was put into effect July 1st."
One thing that will not be changing this year is the backpack policy.
"Backpacks are going to be huge–they're very popular," said Million. "It's kind of remnant from Covid. As long as students don't abuse the privilege of having backpacks, we'll continue to use them."
Back to changes, one major thing is all the staff changes with according to Million includes 21 new teachers. 
"There's just a lot of new-ness," said Million.
Beyond the current changes taking place, there are many more planned for the district such as the upcoming school board election, Barker's plan to integrate into the district, and his goals while doing so.
"I am working through a 90-day plan to help my transition to the district," said Barker. "We will begin the phase to determine goals for the year in September."
With all of these changes, it is clear to see the start of a shift in NACS, and with it comes more and more new people and new ideas. People are wanting to redefine Carroll to make it the best it can be. Despite the influx of opposing ideas coming in, there does seem to be a central focus to most of these changes. This focus is sure to impact the lives of many students, which is approachability and leniency.
"One of the things I really advocated for for teachers was grace and forgiveness," said Million. "If something's up, shoot me an email, pull me aside and say 'Hey Mr. Million can I talk with you?' and we'll work through things–that's what we're here for."
Leave a Comment
About the Contributor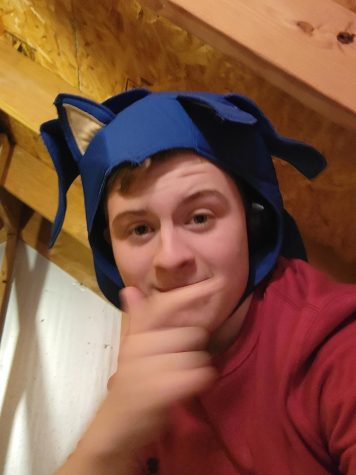 Keagan Mould, Staff Reporter
Keagan Mould is a Sophomore at Carroll High School. He likes to play video games in his free time and is actually pretty good. He happens to own over 50...